How to Be an Overcomer When You Feel Overtaken
Tactics for surviving uncertainty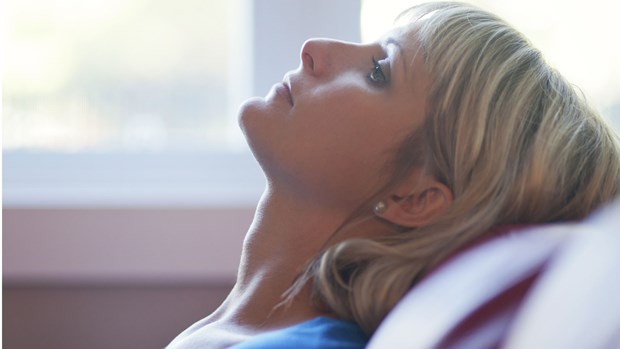 In the corner of my neighborhood coffee shop, I sit at a small round table hidden behind a display of coffee cups and bags of dark roast. Writing here instead of at home at my desk is a new coping rhythm during an unwanted, lengthy season of transition for my family.
We were supposed to move to London six months ago for a new ministry assignment. Instead, delays in the process, lack of income, and the permanent "for sale" sign in front of our house have produced a testing ground for deeper trust, a relinquishment of best-case scenarios for God's perfect timing.
Young girls in pink sweatshirts and sequined boots queue in front of a glass cabinet filled with confections, ponytails swinging into chests and shoulders while they debate cupcakes or cookies. My vantage point helps me remember what carefree innocence and lack of responsibility look like.
"Oh my gosh, I thought you were in England," a friend blurts out, garnering my attention from the line of customers stacking up like dominoes.
"I thought we would be there by now too," I respond quickly, looking up.
She sits down on the edge of the empty chair opposite me. I divert conversation away from my circumstances, point out how our children are now taller than us. But the inevitable questions come: Why haven't you moved yet? What is taking so long?
Instead of feeling overwhelmed by the unknowns she is highlighting, I exhale and explain what I know, which isn't much.
When waiting is God's answer to your prayers about the future, uncertainty can be a taxing vulnerability in a world that functions on concrete answers. Silence during seasons of transition can threaten to swallow purpose and calling if we allow it.
Our ability to successfully survive a lengthy waiting period depends on mental perspective more than anything. While circumstances are not a true indicator of worth, sometimes we need help in quieting swirling thoughts to find peace in the process.
"Prayer is always foundational to wisdom," writes Eugene Peterson. After that, here are a few things that have helped me.
Read fiction. Losing yourself in the plot of a well-written story can provide a quiet retreat needed in times of hardship. Let that non-fiction book that leads you toward introspection stay on your nightstand for a day or two before picking it up again. A break from reading that requires response can be a kindness of surrender to your mental health. *Ahem.* This is also my justification for binge-watching British television shows.