Lead Me On: When Downton Abbey Beckons Us to Begin Again
Nothing compares to knowing someone loves you no matter what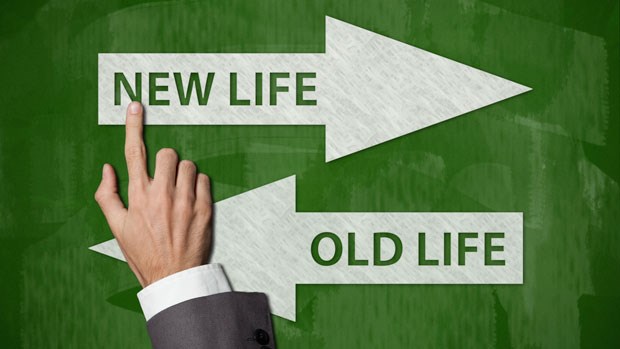 Against a complicated backdrop of lords and ladies and a civilization under reconstruction, Downton Abbey's plotline still illustrates a simple truth: things haven't changed much.
As with any time in history, we find a gaggle of mini storylines that spotlight the human condition and characters wrestling with familiar themes.
Like new beginnings.
Enter First Footman Mosely, who thinks the best of Miss Baxter, no matter her sordid, mysterious past. That is, until he finds out the sordid part of said past and he's knocked back, wondering how this virtuous woman could have ever behaved like such a total…jerk.
"There must be something more. There must be a cause or a reason…" he said to her hopefully. "Perhaps there was someone that you cared for who needed money or had some kind of emergency? And you were desperate to help…?"
Sorry, Mosely. There were no valiant reasons for Baxter's behavior. Confusing though it is, back then her behavior was flat out…bad.
"I would only say," Baxter said carefully to Mosley, "that I am not that person now."
Some people edge so far into the realm of conduct unbecoming, that even sympathetic new friends struggle to see a chance at a fresh start.
Just ask Jacob.
Could there be a bigger cad than Jacob featured among the Bible's forefathers? He steals his brother's birthright over soup, he tricks his father into giving him a blessing, and he jerks around poor Leah in favor of his beloved Rachel. He's the poster child for Meghan Trainor's worst lyin', lyin', lyin' nightmare.
However, in what is one of the weirdest scenes of the Bible, even by Old Testament standards, Jacob goes from jerk status to contender status. Thanks to a wrestling match in which he. Would. Not. Quit.
"This left Jacob all alone in the camp, and a man came and wrestled with him until the dawn began to break. When the man saw that he would not win the match, he touched Jacob's hip and wrenched it out of its socket." ()
This man/angel/very-hard-character-to-wrap-our-heads-around came to play hardball. First, he wrestles Jacob all night. A rather exhausting thing to do, when the whole time, he has the ability to shut it down with a ping on the hip.
Wherein, we are reminded that the Bible is not a book showcasing tidy life lessons. Some characters learn through messy struggles, which actually further exposes weakness, as happens here when the man asks Jacob, "What is your name?"