We Are Called to Desire (Part 1)
4 unfounded fears that come with wanting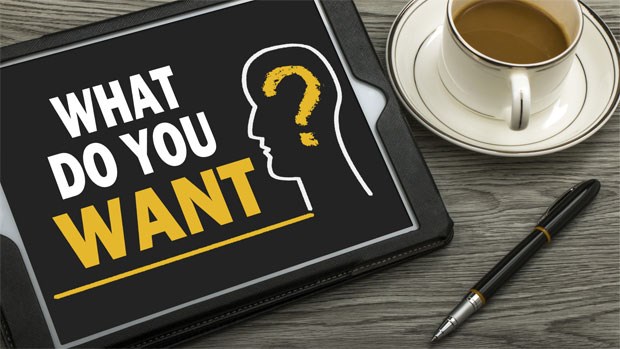 In a book I recently reviewed, the author warned readers about the dangers of human desire, which he seemed to view as an obstacle to Christian obedience. His advice was simple: "Write out all the things that you have wanted from life. Finally, draw a cross over it as a symbol that you are offering it in sacrifice to God, saying, 'Not my will, but yours be done.' "
On the surface, the advice seems wholesome. Isn't the Bible insistent about the deceitfulness of the human heart (see Jeremiah 17:9)? Can we really trust ourselves to want? Like this author, I had long been sympathetic to the idea that human desire was unequivocally corrupt. I wanted to write. Bad. I wanted to decorate my home. Greedy. I wanted to share more of the domestic responsibilities with my husband. Selfish. If a desire surfaced, I rallied to submerge it, counting every act of crucifying my desires a step toward losing my life (Matthew 16:26). To refuse was to forfeit the soul.
Only more recently have I examined my instinctive fears about desire. Some have proved reliable, other unnecessary. In fact, the more I have studied, the less tenable the notion of abandoning desire has become. Indeed, with more careful reading of the Scripture and other theological writings, I have felt invited into desire and have even come to believe that desire is necessary for a life of faith.
In this two-part article, I want first to briefly examine four common suspicions about desire. In the second-part, I want to propose four important reasons for recovering desire for our spiritual formation.
Suspicion 1: Desire is to blame for sin.
When I became a Christian late in high school, I had enough history of sex, drugs, and rock 'n' roll to understand that desire was the rogue member of the human personality that needed to be cuffed and gagged.
And in one sense, desire is to be blamed for sin. James told us in his epistle that evil desires can lure us into temptation (James 1:14-15). However, later in his letter, when confronting readers' petty jealousies and bitter quarrels, James identified how they'd mishandled desire. They had failed to pray about what they wanted, wrangling instead with one another. When they did pray, they prayed with corrupt motives, and this revealed the "adulterous" state of their hearts (James 4:1-4).
The trouble, according to James, wasn't that these people had indulged the act of wanting. The compromise came with the character and content of their wanting. James didn't propose they abandon their desires. Instead, he pointed to the need for the redemption of their desires, that they be more faithfully and fully oriented to God and his purposes.