Before You Open Your Mouth
10 tips for "pre-public speaking"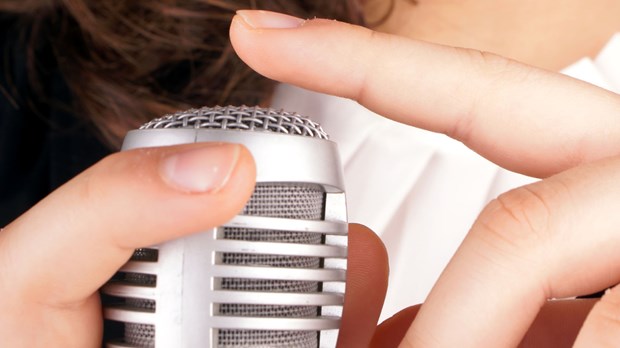 As a ministry speaker and part of our church's teaching team, I still fight nerves every time I'm preparing a presentation. So I am constantly on the lookout for public speaking tips. There's fantastic advice for the speech itself—start with a bang, use your lower register, make eye contact, use a visual aid, end with an application—but in my own experience, the most important work of public speaking begins before even taking the stage. Here are 10 lessons I have learned about the power of "pre-public speaking."
Preach to Yourself. Before you prepare a message, have you lived it? As my friend Jen Michel told me, "You sort of know the Holy Spirit is in it when you're preaching to yourself and crying as you go." Anything I speak or preach on has been born out of a conviction of sin, an emotional discovery, or a story of God's faithfulness in my brokenness. Not that I have arrived, but at the very least, I have been laid bare before God and experienced his transformative love. This helps me authentically share it with others.
Research Your Audience. Are they Millennials? Baby-Boomers? Generationally mixed? Are you teaching new Christians? Married or single? Knowing your audience in advance allows you to shape your message to their needs. Always be you, of course. (If you're an exegete, be an exegete. If you're a topical speaker, be a topical speaker.) But when you know your audience, you can add socially appropriate statements like "For the moms out there, you'll love this story about going to my son's school covered in poop" (feel free to steal that one from me) or "Some of you may be struggling to understand who Jesus is, but…"
Minister before You Minister. Arrive early and mingle with your audience before the event begins. Learn their names. Ask their stories. Find out how their weeks are going. Your audience is there to learn, but mostly to experience God's love. By connecting with them personally, you'll minister to them before you even take the stage. This will also benefit your presentation—having won a few people over, you'll find that they'll be eager to listen. You can even reference them during your talk: "I was chatting with Nancy, and she said…" Nothing is more powerful to an audience than a personal connection with their speaker.
Pre-screen Your Venue. If you can, visit your venue or ask for pictures in advance. It can be advantageous to visualize yourself and your audience beforehand­—and this will help in case you're speaking on a serious topic like sexual abuse while the church is constructing the Norwegian town from Frozen onstage behind you. You can at least ask that the set be covered up beforehand. (Yes, that actually happened to me.)