The Cost of Caring
How to avoid compassion fatigue as you care for others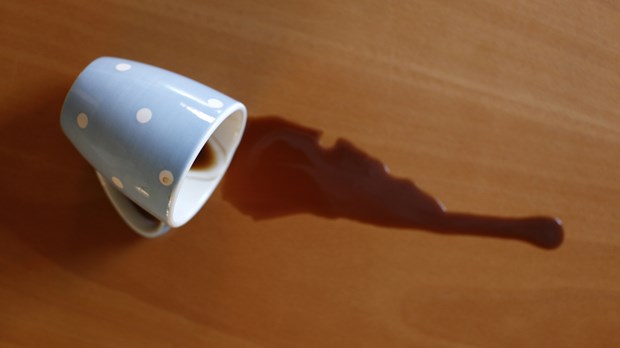 Fatigued from a sleepless night of worry, I sat frozen, staring at a list of unanswered emails. I had been coming alongside a woman in my ministry, and her email subject lines had increased in intensity over the week from "Can you help?" to "I'm hurting!" Suddenly, her one word text—CRISIS—dinged on my phone, and I burst into tears.
I was leading a support and recovery ministry at the time and felt genuine compassion for the suffering and struggles of the people in my ministry. But this particular morning, my tears were salted with frustration and exhaustion as my body and soul crumpled, overwhelmed by the weight of empathy. In shame, I shut down my computer, turned off my phone, and crawled into bed.
There is a cost to caring.
This is a difficult truth to own. Like many women called to ministry, I believe God has given me a capacity for compassion and empathy. Compassion and empathy go beyond offering condolences, advice, or rescue. They're about joining a person in grief, injustice, and loss. They mean holding sorrow and carrying burdens together.
In a mixture of naiveté and pride, I assumed that compassion and empathy were gifts that I could keep on giving without any cost. I thought if I was doing it right, caring for others always would be rewarding and sustaining. Even with appropriate boundaries and good support, however, compassion takes its toll. Empathy exacts a price from our heart and body.
Dan Allender, a Christian therapist, author, and professor who specializes in recovery from abuse and trauma says this: "You cannot be involved at the depths of human heartache, engaging in the realities of people's lives without consequences. You can't care and be at war for a person without having some level of your own wounds and scars."
That morning, when I pulled the covers over my head to escape a broken, fallen world, I had to admit to battle weariness. I was suffering from compassion fatigue. I hadn't noticed or attended to the places where I felt bruised and bloodied, and now my system was shutting down. If we don't find warmth when we feel vulnerable and exposed, stepping into the storms of another person's life can lead to a hypothermia of the soul.
How can we empathize and show compassion without succumbing to this weariness? As we engage in the suffering of others, how do we care for our own hearts? As we join in the battle for hope and healing for others, how do we care for our own bodies? How can we honor both the person in front of us and our own being?