My Burnout Led to a Breakthrough
A difficult family situation led me to my true calling.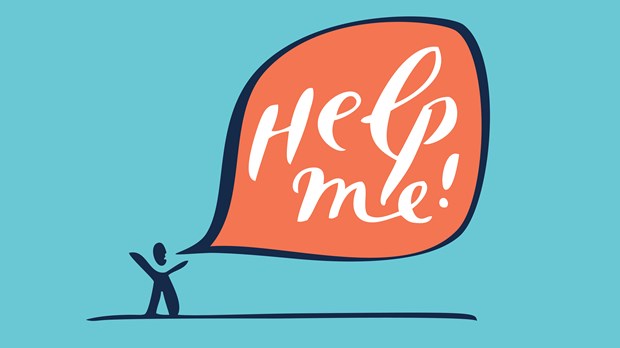 My brother's car sped off down the street. The police officer jumped into his vehicle in pursuit. What started off as a suicide intervention had quickly turned into a high speed car chase. As I sat in shock in the first squad car chasing my brother, our speeds increasing to 80 miles an hour, all I could do was pray. Miraculously, the chase ended without any physical injuries. I didn't know, though, that this traumatic event would trigger a season of burnout in my life and ministry.
Up until this point, my life had been fairly uneventful. I had just returned home from a year-long ministry internship in England with an increasing sense that I was called to work in the church. Now I was stepping up to help fill in the gap when my young adult pastor relocated to another church. I was also praying about the possibility of entering seminary to be further equipped.
My brother's depression and suicide attempts disrupted my plans for the year. I assumed that one trip to the hospital and an adjustment of medication would quickly fix his problems. I was wrong. The next six months were a nightmare as I felt powerless to help him deal with his depression.
Within weeks of the first suicide attempt I took on the unhealthy responsibility of being a pastoral support to my parents during this crisis. Meanwhile, I continued to serve as a high school small-group leader and a Bible-study leader for young adults. I worked full-time, and I rarely took time off. In fact, I only took one day off to recover after the car chase. My life was full and busy.
Asking for Help
Then one night I found myself unable to sleep. One night. Two nights. Three. The moment I would lie down, anxiety would flare up. The clock was my enemy, taunting me as the time steadily ticked away until morning. Anxiety plagued me day and night, and my stomach churned in anguish. My exhaustion made even the easiest tasks feel overwhelming. I quickly realized that I needed help. I swallowed my pride and made my first counseling appointment.
In those first few sessions with my counselor I discovered much more than the trauma from my brother's suicide attempt. I began to see my motivations in life and ministry were separate from the gospel I proclaimed. Like a map, I began to trace my actions down to the beliefs that motivated them.
I realized that I felt that God was disappointed with me. I believed that God only loved me for what I could offer him. Sure, the pocket theologian in my brain knew this was not true, but my life was revealing a different story. I thrived on the illusion of being in control of my life. If I was in control, then no one, not even God, could let me down. I was a mess ready to explode, and my family crisis lit the fuse.