Troublesome Women Preachers
We join a long legacy of prophetic witness to the gospel.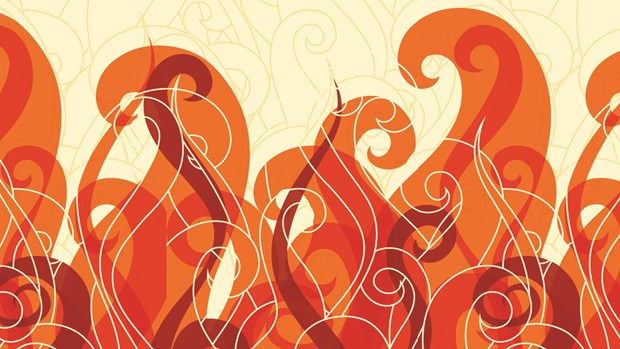 Editor's Note: This year for Thanksgiving, we want you to know that we're thankful for you! For all the work you put in, for all the awkward situations you navigate, for all the hard messages you preach. Being a woman in ministry is not always an easy path. But you are doing it. So today we offer this sermon from Rev. Tiffany Thomas to let you know just how thankful we are for all the troublesome women preachers out there.
Rev. Thomas originally preached this sermon at the North Carolina Women's Preaching Festival. It is the second part of a duo preaching presentation with Rev. Kara Slade. They followed the lectionary text for the day and purposely chose the Pauline Epistle to make the statement that female preachers can and do find liberating and affirming messages in Paul's writings. First Corinthians 15:1–11 was read from The Message before she began. —Amy Jackson
A woman preacher is a woman in trouble.
There is that troublesome God who plucks us from the simple linear life that we created for ourselves and calls us into ministry.
There are those troublesome insecurities, that voice that rings in our heads: Who am I to stand in front of people and speak. I am nobody.
There is that troublesome glass ceiling that women have been hurling stones at for generations. But that pesky glass is strong and hard to crack.
There are those troublesome stereotypes. The covert and overt messages that say, "If you are going to be a woman preacher you have to look a certain way. Talk a certain way. Stand a certain way. Be a certain way."
And then. And then. And then.
There are those troublesome voices who say again and again to women preachers: You do not belong in the pulpit, you do not belong in the episcopacy, you do not belong in leadership in the church. And if you think otherwise then you are just being troublesome.
That's why I love this text in I Corinthians 15. Because Paul here is the exemplary model for every preacher but I would argue his words here are an exemplary model for women preachers especially.
Why?
For a simple truth, a simple fact, we all know to be true about Paul: Paul was troublesome.
He preached the gospel all over the Roman Empire. Without license, without approval, without permission. And he was constantly facing resistance from his fellow preachers.
"You little upstart, who do you think you are," they would declare. "You don't belong to our good ol' boy preaching club. You are not an apostle. Were you there to see Jesus walk on water? Did you see him feed the masses? Where you there when he died on the cross and revealed himself to us in the upper room?"