Sister, You Are Not a Mistake
The church needs you and your gifts.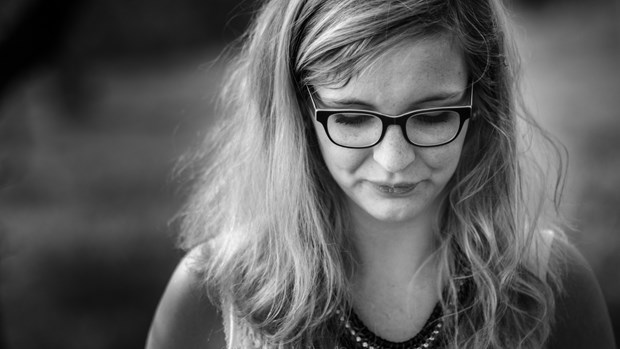 In Christianity Today's article "The Seminary Gender Gap," Sharon Hodde Miller asks why seminaries continue to be predominantly male, reinforcing the impression that men are preferable for ministry leadership than women.
[Several] factors produce a persistent minority of female, evangelical seminarians with a rather tumultuous seminary experience. Evangelical women who discern a call to seminary often find themselves without much community and without many resources. Whether or not they are seeking ordination, women report feeling ostracized by male classmates. Among the evangelical women I have interviewed, most experienced little interaction with the men in their classes, and were even treated as a sexual temptation.
At evangelical seminaries, women make up one in five of the students pursuing an MDiv (see Half the Church for more). When systems, structures, and people within the church and seminaries communicate the message that women don't belong, are objects of sexual temptation to be feared, and will receive little to no help during their seminary experience with few job prospects after graduation, it is no wonder that so many of us hate ourselves and resent God for making us women. When the internal fears of whether you are enough are only reinforced by the culture around you, what other options are there for believing anything else?
As God has healed me of my misogyny and helped me navigate around this painful reality in the church, I see my friends who believe they are exempt from leadership and witness because of their gender. Women who have the power of Jesus to change the world believe their life can only be Pinteresting, not missional, because they're a wife or a mom.
Is This All There Is?
I pray with female students who tell me that they feel worthless because God made them a woman. I hear the stories of women preachers who are sent emails about the clothes they wear to preach on Sunday mornings while their male counterparts receive none of these types of emails. I attend Christian leadership conferences with men as presenters and see the only woman on stage giggle when her husband tells the crowd of thousands how much he wants to go and have sex with his wife.
The crowd laughs, but I sit and wonder, Is this all? Are women just seen here as objects for personal pleasure and procreation? Am I seen like that as one of the few women at this conference because I wear high heels and jewelry?
I hear all these things and I see all these broken realities and I feel dismayed. Yet it makes me long for Jesus to make something new—in my own life and in the church. I long for Jesus to heal the hurting female college students I serve and the bored and frustrated women in the church who want to lead, and I long for the dudes who don't even realize any of this is happening to become aware and repent. I want to see a whole, healthy church with women and men leading and loving Jesus in all that he has created his church to be.