Technology Has Changed My Role as Pastor
In 13 years, our church plant has transformed.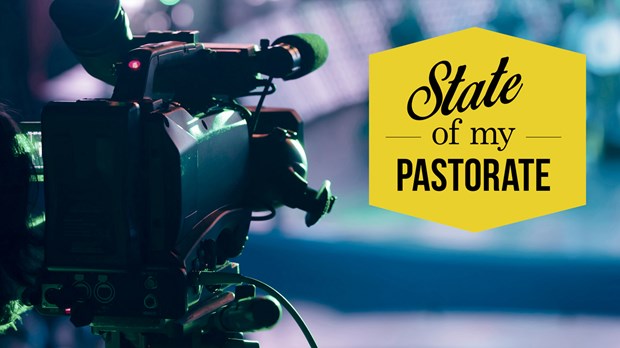 This week, in conjunction with the most recent issue of Leadership Journal, which explores the state of the pastorate, we're featuring two articles by pastors answering one question: what is the current state of your pastorate? Click here to see all the articles in this series.
What's the state of your pastorate? Let us know online through tweets, blogs, drawings, or smoke signals. Include the hashtag #mypastorate, and we'll feature our favorites in a post next week.
"Vanity of vanities, all is vanity." Those words from Ecclesiastes 1:2 (NKJV) have been rolling through my head for the last few weeks.
Our church just spent over $6,000 on new lights, cameras, and video equipment to use in our Sunday services. With the video camera we already had, there are now four cameras pointing directly at me while I deliver the Sunday message. This allows the team to project me onto a screen during the service. Plus, for the first time this week, we put the video of our service online for the whole world to see.
It's been a humbling experience. On the lighter side, it's one more opportunity for me to surrender my worldly self to Christ. Vanity, vanity, let's just get rid of all the vanity!
Thank God for the Holy Spirit who comforts us and gives us wisdom. Because of his help, I've been able to surrender my apprehensions. I've come to embrace and even celebrate this brand-new chapter in our church's life. Those cameras that stare at me as I speak have added an amazing new dimension to our worship services and our people absolutely love it. On top of that, I know it's a big deal that sharing our services online gives us the opportunity to reach many more people with the gospel of Jesus Christ each week.
Technology Has Changed My Role
When God called me to start a non-denominational church 13 years ago in Upstate NY, I never could have imagined the role technology would play in our church. I average 15 texts a day from church members—not to mention our communication on Facebook. I spend at least 15 hours a week on my computer researching and writing my sermons each week, and the Bible I use most often is the app on my smartphone.
My son who is a pastor and worship leader on staff at our church is also a graphic artist and web designer. His gifts and talents have been a huge blessing to our church, and with his guidance technology has been part of our church's DNA from the beginning. It also helps that the venue we rent for weekend services is a theater with a 50-foot movie screen behind me as I speak.