Be Honest: You Don't Have It All Together
And you don't have to.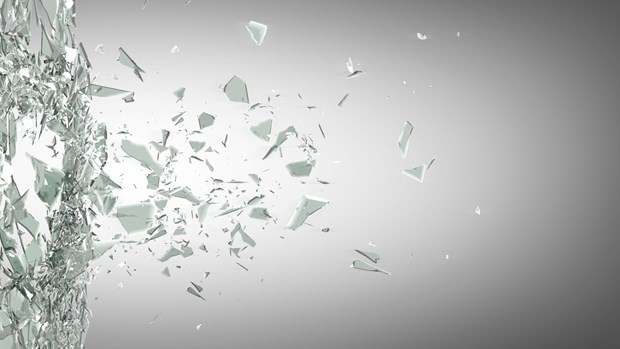 It's 100 million degrees in Chicago, and I'm sweating through my shirt. I've not showered, I'm sporting a baseball hat and sunglasses to mask this fact, desperately hoping no one notices me. I scurry from my car into the building like an incognito A-Lister—only I'm dashing across the church parking lot to my office.
It's my day off, and I'm trying to finish grocery shopping, laundry, errands, and that leadership book I left at work (again). I slide through the least visible door only to crash immediately into a parishioner.
"Oooooh, Tracey! Hellooooooo!" She says in long, drawn out speech. She obviously has no particular place to be, and she's certainly not sweating through her favorite t-shirt. "Your sermon from last week was fabulous! How do you do it all?" I swallowed hard and forced a pinched smile. "It's not how it appears," I responded.
I hate this question. Hate it. Does anyone ever do it all? What is all anyway, and who suggested that doing, having, being, and seeing it all was a good thing? This oft-repeated phrase haunts an entire generation of women. The full version of this question carries so much expectation: "How do you have time to succeed at work, be good at your relationships, dabble in cooking, go to yoga, get a second degree, and send your kids off to school looking put together each day?"
No one does this. No one can do it all—nor should they. I serve in a pastoral role at my church, my husband slugs it out daily as an engineer. We have three active, engaging, exhausting children. We try to make it all work, but the reality is that life is never going to work out the way our culture (or sloppy exegesis of the Proverbs 31 woman) has advertised it.
Perception vs. Reality
On the outside I am mostly together. On a good week I semi-succeed at work and during a better-than-average moment with my kids a glimmer of brilliance may shine through. Most days I remember to pray. Every now and then I have time to exercise and remember to drink lots of water.
But most weeks? Most weeks my husband and I double book meetings at work at least once. We find ourselves racing around to find poster board for a school project moments before a store closes. We argue. We go to pour milk in our cereal and the carton is empty. We get speeding tickets and forget the occasional birthday. In other words, we are completely normal.
As ministry leaders, we're often expected to have it all perfected. We are, after all, leading and trying our best to represent the God of the universe who is our all in all. It's assumed that our relationships and marriages are examples of unity and balance, our families calm and organized, our spiritual journeys prayer-filled and Spirit-led. People come to us seeking these very elements for their own lives. They instinctually trust that we possess them. Tack on our cultural strivings for perfect bodies, financial success, and an endless string of friends with whom to sip coffee, and it doesn't take long to have every ounce of energy sapped from us.