Be Honest: You Don't Have It All Together
And you don't have to.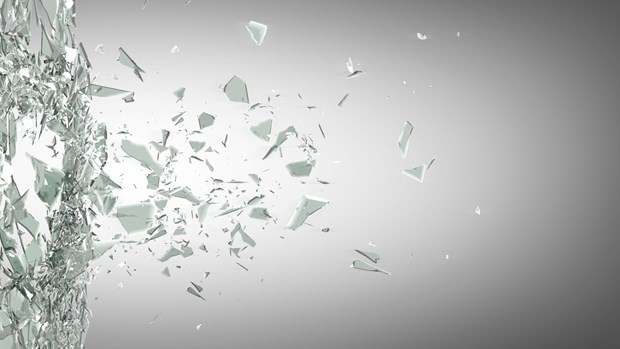 It's 100 million degrees in Chicago, and I'm sweating through my shirt. I've not showered, I'm sporting a baseball hat and sunglasses to mask this fact, desperately hoping no one notices me. I scurry from my car into the building like an incognito A-Lister—only I'm dashing across the church parking lot to my office.
It's my day off, and I'm trying to finish grocery shopping, laundry, errands, and that leadership book I left at work (again). I slide through the least visible door only to crash immediately into a parishioner.
"Oooooh, Tracey! Hellooooooo!" She says in long, drawn out speech. She obviously has no particular place to be, and she's certainly not sweating through her favorite t-shirt. "Your sermon from last week was fabulous! How do you do it all?" I swallowed hard and forced a pinched smile. "It's not how it appears," I responded.
I hate this question. Hate it. Does anyone ever do it all? What is all anyway, and who suggested that doing, having, being, and seeing it all was a good thing? This oft-repeated phrase haunts an entire generation of women. The full version of this question carries so much expectation: "How do you have time to succeed at work, be good at your relationships, dabble in cooking, go to yoga, get a second degree, and send your kids off to school looking put together each day?"
No one does this. No one can do it all—nor should they. I serve in a pastoral role at my church, my husband slugs it out daily as an engineer. We have three active, engaging, exhausting children. We try to make it all work, but the reality is that life is never going to work out the way our culture (or sloppy exegesis of the Proverbs 31 woman) has advertised it.
Perception vs. Reality
On the outside I am mostly together. On a good week I semi-succeed at work and during a better-than-average moment with my kids a glimmer of brilliance may shine through. Most days I remember to pray. Every now and then I have time to exercise and remember to drink lots of water.
But most weeks? Most weeks my husband and I double book meetings at work at least once. We find ourselves racing around to find poster board for a school project moments before a store closes. We argue. We go to pour milk in our cereal and the carton is empty. We get speeding tickets and forget the occasional birthday. In other words, we are completely normal.
As ministry leaders, we're often expected to have it all perfected. We are, after all, leading and trying our best to represent the God of the universe who is our all in all. It's assumed that our relationships and marriages are examples of unity and balance, our families calm and organized, our spiritual journeys prayer-filled and Spirit-led. People come to us seeking these very elements for their own lives. They instinctually trust that we possess them. Tack on our cultural strivings for perfect bodies, financial success, and an endless string of friends with whom to sip coffee, and it doesn't take long to have every ounce of energy sapped from us.
What if we refused to perpetuate this life-haunting narrative?
When we smile and nod at comments about how we have it all together, we embolden this false ideal. When we strive for perfection in leadership, we perpetuate the expectation of perfection. We know, of course, that perfection is impossible but none of us step into leadership saying to ourselves, Now let's see how badly I can mess this up. We seek best practices and discuss efficiency and accuracy. We try to preach, teach, lead, pastor, love, and learn as best we can. And certainly, there are times when God blesses these efforts! The program works, the sermon preaches, our prayers and worship embrace transformation and hope. When people see this success, though, they see us at the helm and marvel at how we pull it all off. And the pressures go beyond leading perfect ministries. After all, our parishioners know we have outside relationships, families, and hobbies. They assume we're killing it in those arenas, too.
When I falsely act as though my ministry-work-life-family balance is actually balancing, I rob others of the relief and pure joy of knowing that having it all is a false construct of our culture and our own neuroses—not a spiritual goal that God has for anyone. When I share the honest tension I experience on a daily basis and my inability to succeed fully at any part of life, I remind myself and others that we stand in a long line of real people whose lives were a wreck. Just look at Scripture. Women like Ruth, Naomi, and Esther lived tense, stress-filled, and chaotic lives. The Woman at the Well was a mess. And whoa, how about David, Solomon, Moses and Abraham? Not exactly examples of flawless, all-together lives! But for each of these people, peace and joy came from trusting God and confessing their lack rather than trumpeting their success—and we can have this, too.
Next Steps
Consider the leadership façade you present. On the inside we may cling to each day, biting our cheek, gasping. But to others we look like we have it all together. Can you feel the freedom in confessing to others your slip ups, stress, and shortcomings? This releases our performance-based leadership into the arms of God. It invites us to look heavenward and rest our narrative in the God of the universe who always has been, and always will be, all that we ever need.
This is all, of course, easier said than done. But there are baby steps we can take together to throw out the façade of having it all together and free both ourselves and the people we minister to. Consider these six next steps:
Shatter the myths.
When someone exclaims that you seem to have it together, have it all, or have it "so good," point out that it's not true. Don't refute the compliment, but be honest. I like to say something like, "Well, you caught me in a good moment." This kind of response helps to remind others that their perceptions are not our reality.
Beware of FOMO (fear of missing out).
Many of us achieve at high levels because we are afraid. We're haunted by the "what if" questions of life: what if I pass up that opportunity? What if I don't do enough, what if I say no? Rather than focus on what you could potentially miss out on, celebrate what you're gaining. We can't do it all, and we will miss out on some things. But we have to decide what's most important right now, in this moment.
Be vulnerable.
Time to get your Brené Brown on. Take the risk and lead with humility and vulnerability. Be honest about your weaknesses, invite others into your process, and share both your successes and failures when they come.
Don't lead alone.
We were created for community. When we live and lead in isolation it's easy to hide our flaws and fool both ourselves and others into thinking we do have it all. Community is a fast way to dismantle any illusions of having it all while bolstering one another when we struggle.
Synchronize your calendars at home.
Make every conceivable effort to sync your calendar with your spouse or other people who impact your daily life. It's the easiest way to avoid missed appointments and to anticipate conflicts. This sounds like a simple tip, but it can actually be very challenging. Make every attempt at calendar harmony.
Embrace the chaos.
If you're married or live with others, keep it real by embracing it. Many times the stress we feel is because we've been afforded tremendous opportunity. So embrace it, admit calamity and chaos, link arms, and remember to have one another's backs when the storms hit.
Tracey Bianchi serves as the Worship and Teaching Pastor at Christ Church of Oak Brook (in the burbs of Chicago. For more musings like this, check out her latest book, True You: Moving Beyond Self-Doubt and Using Your Voice, or her website: traceybianchi.com.