Leading in the Midst of Suffering
I'd helped others through trials and struggles, but dealing with my own was a new challenge.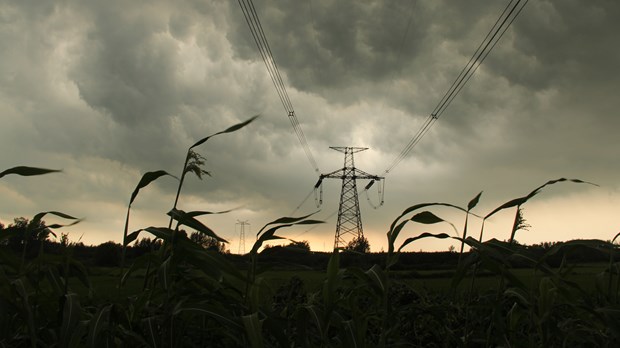 Breathe.
The doctor had just dropped the devastating news: my youngest daughter was not going to live. Only a few hours had passed since I stared in shock while fire destroyed my home with my little girl and her daddy caught inside.
Just breathe.
I struggled to pay attention as the doctor described the details of her death. The lack of oxygen. The brain damage. I tried to focus my thoughts on the simple rise and fall of my own breathing, reminding me that I lived while trying to absorb the news that she no longer did. My sweet girl arrived at heaven's door, far sooner than I ever imagined, as I tumbled head first into the valley of the shadow of death.
Leading from the Valley
At the time of the fire, I had led in children's ministry for almost a decade. I witnessed broken marriages and sick kids. I walked beside others who buried loved ones or received devastating diagnoses. I prayed and petitioned for wisdom on behalf of many who lived with uncertainty. Trials and sufferings were not foreign.
But that day in the hospital, I began to journey through my own valley. The wilderness of sorrow and loss became my terrain. What a different place to be, this other side of suffering. The challenge to exist as both journeyer and leader, a complex coexistence, became my reality. I tripped and stumbled while learning to traverse this new tract of land and endure as I continued to lead.
It has not been easy. One day, several months after the fire, whispers of a drowning circled our staff meeting. A little boy's name surfaced as I struggled to piece the details together. I knew him, this little boy. He and his siblings attended our children's ministry and just a few days earlier he had crawled his way into the shattered remnants of my soul.
We met at family night for our preschool summer camp. Until that moment, I avoided connecting with other children. My wounds were still too fresh from my daughter's death. But there was something about this little guy, something that drew me in, broken pieces and all, challenging me to risk the pain of connecting again. We played, we giggled, and a piece of my heart began to heal.
The kids were to learn about heaven that week. My job was to create and present the content but uncertainty assaulted me. Would I be able to teach about heaven knowing my own daughter danced before the King? Would tears flow as I spoke, knowing her eyes gazed upon Christ's glory but no longer looked into mine? Would my emotions adversely affect those who listened? I felt weak, completely inadequate, without much to offer.