Tempted to Compare
One scan of social media left me feeling defeated.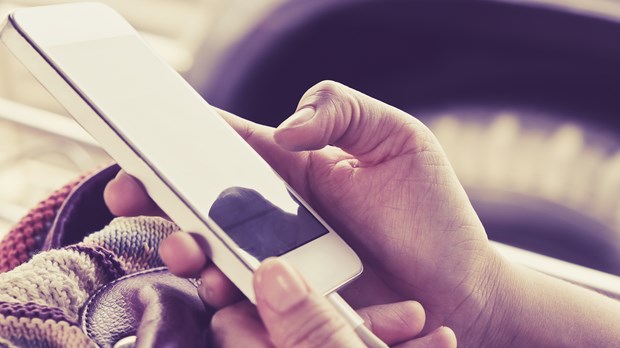 My husband and I decided the time had come to introduce new ministries into our church. We'd planted the church over a year prior, and we now had enough support to build specific ministries for women, men, and youth. We would start small, and grow in God's timing.
We didn't expect the ups and downs that we'd experience in the months ahead. Growth came at a slow pace, and I began to question our decision. But I pressed on. Sometimes we had 12 people attend our women's Bible study breakfast. Other times two people would show up. There were also those times when no one showed up at all. Sporadic attendance soon led to discouragement and self-doubt.
The faithful women who came to the majority of our meetings offered well-meaning suggestions like, "At my last church, the pastor's wife did it this way…" The advice was filled with good intentions, but the words hurt. I wanted to take their recommendations and work toward improving the ministry, but their words kept invading my thoughts and causing me to doubt. I had let the voice of comparison creep its way into my ministry. All I heard was, "Your ministry isn't good enough because it's not like hers."
The Ugly Face of Comparison
Looking back, I realize these ladies were invested in my ministry, and their ideas came from hearts of love and support. But I had allowed my focus to shift from God's plan to what other women in ministry had. I unknowingly allowed comparison to distract me from the vision.
The struggle with comparison is something many women experience. Social media has contributed to this ongoing problem as well. A simple glance at a polished picture in our news feed can send our minds into dangerous negative thought patterns. And ministry leaders have the added temptation of comparing their ministry to others'. I came home once from a sweet service at our church, only to scan social media and see a post from a local church plant that shared how many people attended their services that day. Instead of rejoicing with them, I felt defeated.
I soon became aware of a destructive pattern in my life. My battle with comparison didn't start with leading women's ministry, serving as a pastor's wife, or planting a church. It began years before when I was a young girl. Before long, comparison became my constant companion. As I grew into adulthood and began seeking more of God in my life, I began to ask myself: Is it possible to win victory over comparison once and for all?
Learning from Hagar
My desire to find the truth and discover how to overcome comparison in my own life led me on a great journey. I discovered the story of Hagar, who also struggled with comparison. Hagar was the slave to Sarah—the great matriarch—and had every reason to feel less than important compared to Sarah. On one occasion when Sarah uttered harsh comments about her, Hagar ran away. She couldn't stand walking in Sarah's shadow any longer: "The angel of the Lord found Hagar beside a spring of water in the wilderness, along the road to Shur. The angel said to her, 'Hagar, Sarai's servant, where have you come from, and where are you going?' 'I'm running away from my mistress, Sarai,' she replied. The angel of the Lord said to her, 'Return to your mistress, and submit to her authority'" (Genesis 16:7–9, NLT).
What? Submit to her? The angel must've been kidding. There is no possible way a righteous and just God would send Hagar back to such an unfriendly work environment. Or would he? The angel addressed Hagar's questions with his next shocking statement: "I will increase your descendants so much that they will be too numerous to count" (Genesis 16:10).
God had a plan, but Hagar needed to be willing to do her part. Hagar knew what this meant. Day after day she would continue to endure ridicule by her fellow slaves. Month after month, she would face conflict with her mistress. But now she had something that would keep her going. She had a promise from the Most High God—a promise of blessing and a future for her and her son. She would have to move past the hardship created by comparison with Sarai and do the job she'd been given. She would have to take Psalm 37:3 seriously: "Trust in the Lord, and do good; Dwell in the land, and feed on his faithfulness."
Hagar did as the Lord commanded her. She returned to Sarai and Abram and gave birth to Ishmael. Her newfound trust in the Lord equipped her with what she needed to live a life brimming with purpose. Though she couldn't see the destination at the end of her path, she resolved to trust. And that kind of resolve in our faith walk can make history.
"Put your hope in the Lord. Travel steadily along his path. He will honor you by giving you the land." (Psalms 37:34, NLT).
Stop the Cycle
Each one of us has a comparison story to share. Maybe you question your abilities as a wife. Maybe you doubt your skills as a teacher. Maybe you underrate yourself as a mom. Chances are these negative thoughts began with looking at someone else—someone who appears to have it all together. Like Hagar, our change begins with internalizing the truth of Psalm 139:16: "Your eyes saw my substance, being yet unformed. And in your book they all were written, the days fashioned for me, when as yet there were none of them" (NKJV).
All of our days were written in God's book before we were born. That's worth a fist in the air and a shout of victory! God knew we would struggle, and he knew we would fall. He made a plan of escape instead of condemning our fate. And that plan of escape begins with taking the first step.
From Hagar's story and those of other women in Scripture, I found the answer to my question: Can I conquer comparison and live out God's plan with contentment? The answer is a resounding yes. So, I decided to stop comparing my ministry. I chose to embrace the joy right in front of me. Our numbers may be small, but they're no less important to God. In fact, in those times when only a few women came to the Bible study, some of our deepest relationships formed.
When we understand God has a unique purpose prepared for us, we can follow his direction with confidence. Comparing our ministries to others' diverts us from the path God designed just for us. And the blessings of living a life free from comparison extend far beyond what we can even imagine.
Kristine Brown is a writer, dramatist, and former school teacher. She is the author of Over It: Conquering Comparison to Live Out God's Plan. During her 15 years in education, she worked in various campus leadership positions while serving alongside her husband in ministry. You can learn more about Kristine's non-profit ministry, More Than Yourself, at www.morethanyourself.com. Excerpts of this article are from Kristine's book Over It: Conquering Comparison to Live Out God's Plan.