What Simone Biles Is Teaching Me about Innovation
Throwing out the old scorecard has changed gymnastics—and it can change your ministry.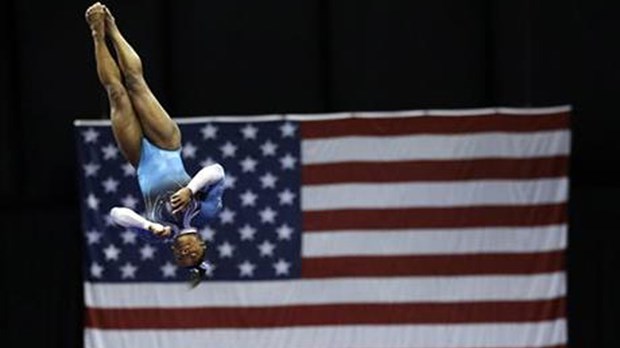 On August 5, the 2016 Summer Olympics will officially begin with the opening ceremonies. And on August 7, I will grab a bowl of popcorn and watch the start of the gymnastics events, paying special attention to Simone Biles, the most decorated American female gymnast, as she competes at her first Olympics. This isn't a new tradition. I have fond memories of watching the Magnificent Seven compete in the 1996 Atlanta games. As a young gymnast myself, I eyed every precise stunt and every perfect toe-point. I sat on the edge of my seat as Kerri Strug heroically vaulted, injuring herself, and ending her gymnastics career—all in the name of teamwork.
For those of you who may not have watched women's gymnastics with as much zeal as I, it's important to know that in 2008 the scorecard for gymnastics changed from the well-known 10-point system to a scoring scale that highlights the difficulty of routines. Despite objections from some long-time coaches, fans, and athletes, the new scorecard made its debut at the 2008 Beijing Olympics.
Why change a system that's worked perfectly well for years? To promote innovation. You see, the new scorecard rewards gymnasts for attempting daring moves and connecting them together in close succession—even if they make a few mistakes along the way. The old scorecard was heavily based on perfecting elements with little to no reward for incorporating daring or innovative elements. In a nutshell, the point of the new system is to reward taking risks and to take away some of the fear of messing up.
Amazingly, only eight years later, it's easy to see the benefits of the new system: Simone Biles. NBC reports that she's "the first woman ever to be the all-around world champion three years in a row. Not to mention that she's won 14 total world championship medals—the most ever won by an American woman." She's not just good, she's blowing the competition away: her "all-around scores are over 62 points when only a handful of gymnasts are able to break 60." What's more, she even created her own move, which is now named after her—and she's still the only woman in the world who's been able to do it.
Perhaps even more telling is the praise she's gained from past Olympic medalist gymnasts, including Mary Lou Retton, Shannon Miller, and Shawn Johnson. Nastia Liukin, who won the 2008 gold medal for all-around, commented, "She's the most talented gymnast I've ever seen."