Making Space for Women Leaders in the Church
The day my bubble burst about women in ministry.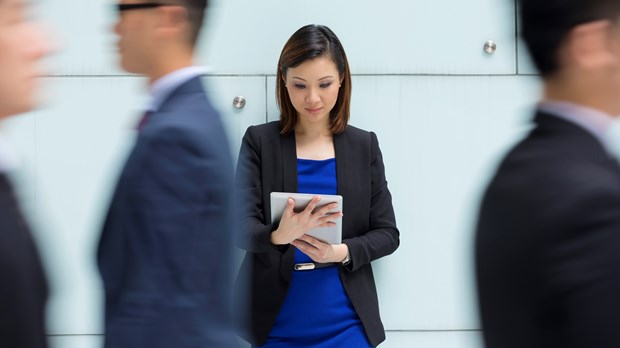 Being a woman in ministry has its perks—I take particular delight in surprising people. "Wait, you're a minister?" they ask. "But you're so [insert the quality that busted their expectations]!"
I'm an ordained Presbyterian minister, and I come from a tradition and a family where this is relatively unremarkable. Both of my parents are Presbyterian pastors. My father has served primarily in parish ministry, while my mother has served in both parish ministry and spiritual direction.
When I was a toddler, my father served at a three-church-yoked parish. It was there I first saw someone in ministry who looked like me—an Asian American woman. She was a seminary intern my father supervised. The second was a pastor my parents knew in their presbytery. The third was my mother, who started seminary when I was in junior high, interned at a church when I was in high school, and was ordained when I was in seminary.
The Bubble Bursts
Unaware of any reason this vocational path wouldn't be open to me, I began to pursue parish ministry. The primary obstacles I saw were the ones everyone in our denomination has to tackle: passing the exams, obtaining a Master's of Divinity, and undergoing the care process with a judicatory that oversees ministry formation. I expected some adversity because I was young, a woman, and a person of color. I was no stranger to cultural and structural inequality, but I'd had few experiences of anyone challenging my calling.
It wasn't until I had graduated from seminary and was serving as the coordinator of a ministry program for Asian American young adult Christians that I realized my work would bring me into contact with Christians that, due to their reading of Scripture, do not consider women appropriate for some areas of church leadership. That was the sound of my bubble bursting.
The kingdom of God has plenty of room for all sorts of callings—and one person's call doesn't have to threaten another's. I had always assumed women could be leaders in the church, even if it was difficult. Even if the theology of some maintained a hierarchy of genders. Even if the church has difficulty seeing younger women and women of color as capable of leadership, instead of token representation. In light of this, I had always operated under the assumption that women and men can be equally legitimate manifestations of God in this world. The day my bubble burst, I realized I needed to hold onto this ideal, to stand strong against the thought that women are inferior. This is a lie that leaches into our lives without our consent, shaping us in countless ways. It's used by our society to dehumanize us throughout our lifetimes. Sadly, the church has, at times, been a participant in and promoter of this dehumanization, even if some denominations and traditions have worked to shake it off.