Top 16 Articles of 2016
A snapshot of what we're all about.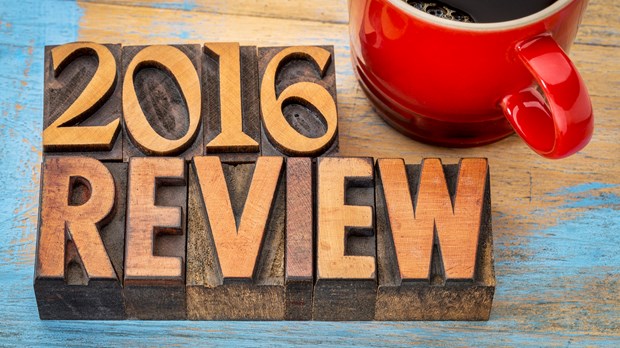 Every year at this time, we take a look back at the top articles of the year. I always enjoy this task, but this year I'm especially proud. The top articles represent what we're all about: a diverse group of women leaders talking about important issues that women leaders face in church ministry. You can see that we haven't shied away from any hard topics—like working with men, ministering to people who don't like you, and sexism in the church. There were so many great articles on this list that I decided to highlight the top 16 rather than just the top 10. Let's be honest: after getting through 2016, we deserve a few extra. So here you are! Check out our most-read articles of 2016:
1. Ladies Who Lunch—with Men
Do your coworkers follow the Billy Graham Rule?​
Tracey Bianchi
2. I Don't Fit the Senior Pastor Mold
But I'm leading in the way God has gifted me.
Tara Beth Leach
3. How to Minister to People Who Don't Like You
Eight tips to love the hard-to-love
Dorothy J. Haire
4. Wounded Leaders Wound Others
The negative effects of leading with unmet intimacy needs.
Julia Mateer
5. The Truth About Sexism in the Church
And how to keep it from breaking you down.
Karoline Lewis
6. Step Out of Fear into Your Calling
How to overcome insecurity in ministry.
Linda Wurzbacher
7. What Do You Do in Your Spare Time?
If you laugh at that question, you're doing ministry wrong.
Cara Meredith
8. How to Lead Dominating Male Leaders
Three things I've learned as I've led dominant men
Linda Wurzbacher
9. God Calls All Women
But we don't all have the same calling.
Natasha Sistrunk Robinson
10. How to Get People to Respect Your Leadership
Start by making a believer of yourself.
Amy Simpson
11. My Depression Is Not Wasted
What Gillian Marchenko learned when mental illness mixed with ministry
Marlena Graves
12. Women, Calling, and Guilt
Is seminary a waste of time?
Sharon Hodde Miller
13. Subtle Discrimination in Churches
Who are you unintentionally leaving out?
Dorothy Littell Greco
14. Leading in the Midst of Suffering
I'd helped others through trials and struggles, but dealing with my own was a new challenge.
Kim Gunderson
15. Preaching in the Midst of Tragedy
In four years of pastoral ministry, I've had to preach through four national tragedies.
Tiffany Thomas
16. Backhanded Compliments and Cold Shoulders
The inevitable effects of envy on our leadership
Jen Oyama Murphy
Read CT Pastors' top 16 posts here.
Amy Jackson is managing editor of WomenLeaders.com.