Four Steps to Form a Personal Support Group
As you minister to others, don't neglect your own need for challenge and encouragement.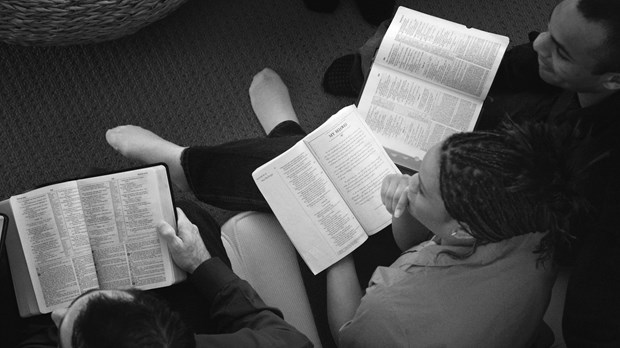 When my husband and I planted a church, our entire focus was on what we could do for others. We wanted to win people to Christ, disciple them, and send them out to do the same. We became single-minded, and we worked harder than I ever thought possible.
This was all good, but somewhere along the line, I lost perspective on what I needed. I was so consumed in what others needed and in learning to be selfless that I lost myself entirely.
I began to think about this more when my husband, Brad, visited a pastor friend of his who built a small church into a church of thousands. Since Brad was staying with him for a few days, this pastor invited him to his Bible study. Of course, my husband expected this pastor to be leading it, but that wasn't the case. Instead, it was a group of people he had assembled who would challenge and encourage him. He chose all mature Christians whom he felt were smarter and wiser than he was. The sole focus of this group was to keep him accountable and help him grow and learn in ways he couldn't without the help of others.
This was astounding to me, and it startled me into realizing I had no one speaking into my life. I simply blundered ahead and expended myself for others without once concerning myself with my own heart and mind.
So, I began to pray about assembling a similar group to challenge and encourage me. I wanted this group to be all mature Christian women I could emulate and learn from. Nine people came to mind, so I approached each of them with the idea of doing a Bible study that was for mutual encouragement. I was hoping to get at least four or five to commit, but all nine agreed! We are now on our third year together, and it has been the most rewarding group I've ever been a part of. These women not only teach me but also walk through life with me, and that's something I need as I lead.
If you don't have a group of people supporting, encouraging, and teaching you as you lead, follow these steps:
Eliminate something in your schedule.
It's likely you'll have to pull out of something to fit this in. Consider passing a responsibility onto someone else (you will be astounded at how many people can do the job you think only you can do). The simple act of letting go of a responsibility will make you feel remarkably free.
Choose a time that will not feel squeezed in and hurried. A two-hour time period is ideal, which is longer than we tend to make our groups, but having an extended time gives each person in the group the chance to loosen up and slow down long enough to think—something that's extremely important to accomplish accountability and to dig below the surface.