Passion Is Not Enough
Why you need a clear vision and mission for your ministry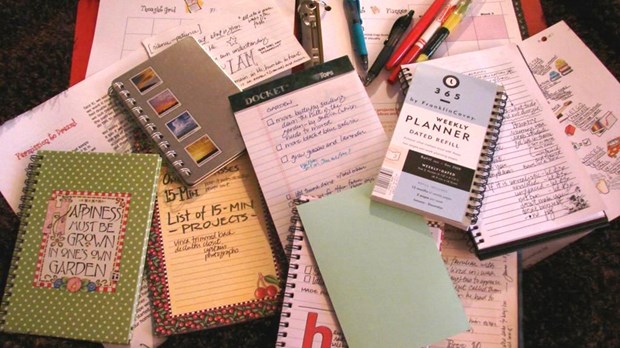 Image: Teresa Robinson/Flickr
Many leaders mistake mission and vison, but they're not the same. Martin Luther King Jr. had a vision—a dream—to end segregation. His mission involved various methods like marches, speeches, and boycotts to help make that vision a reality. The mission is the work to be done in order to reach the vision. Does your church or ministry have a clear vision of where it's headed and a mission to see that vision become reality?
I hear many women in ministry sum up their purpose with a simple "I have a heart for the people." But passion isn't enough. We need a clear vision for what we want to accomplish, and we need a plan to get there. We like to say our vision as Christians is to see everyone find their way back to God, but the statistics tell a different story. A survey conducted by the Center for Church Effectiveness found that the average evangelical church leads 1.7 people to Jesus a year. That is an astounding number. Aubrey Malphurs, author of Advanced Strategic Planning, describes the North American church as follows: "a ship without a compass, drifting aimlessly on the ocean." The church may have a clear vision, but we don't have a clear plan for making it reality.
What's Your Vision?
Many pastors say the vision for their church is the greatest source of tension. A proper vision inspires and ignites people to action. Is your vision to see the people in your community discipled daily? Is your vision to help the community immigrants learn to read? Maybe your vision is to help single mother's attend college, or get all the homeless people in your community into housing.
We can't look at another church or ministry and simply copy their vision. Every leader, community, and ministry is different. Instead, spend time in prayer and planning with God to determine where he'd like to take your church or ministry.
The people in Nehemiah's day had no vision. Jerusalem lay in ruins. But along came Nehemiah, a motivated, godly leader who had a vision to rebuild the wall. When Nehemiah heard the wall was down with its gates burned with fire, he wept, and mourned for many days (Nehemiah 1:4). Have you spent time mourning how your church or ministry has fallen short? Seek direction from God for the next phase of your ministry. I heard a pastor once say that a ministry with significance can't be produced in our head. Rather it has to be birthed through prayer. When we spend time in prayer and fasting, seeking God's will, he will lead us into a clear vision.