Women, Calling, and Guilt
Is seminary a waste of time?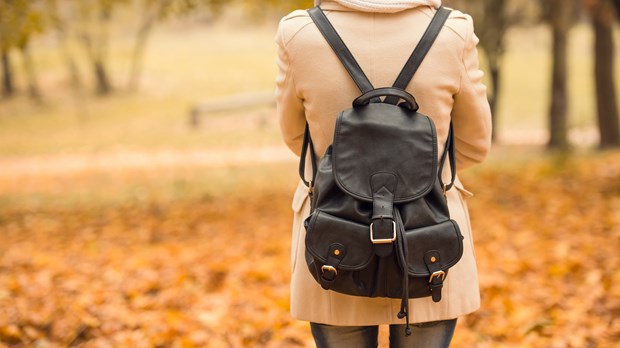 For the first year and a half that Marcy* was in seminary, she struggled with guilt. Marcy was a full-time student at an evangelical seminary, but she was also a staff person at a para-church ministry. She worried her financial supporters wouldn't understand, and she described their skepticism this way, "They think I'm wasting my time frivolously doing more education when I don't have to have it."
As it turns out, Marcy is not alone in her feelings of guilt. Among the women I interviewed at evangelical seminaries around the country, many expressed the same concerns, though for a variety of reasons. For some, seminary seemed impractical: why spend the money on school if church positions for women are scarce? For others, it was a question of motives. They wondered whether they were pursuing ministry for God's glory or their own.
Some women were simply confused. They couldn't reconcile their strong sense of calling with their theological convictions. As one woman put it, "I feel kind of confused because I have the giftings of a pastor, but I don't feel like that's . . . all my life that's not something that the women would do."
For many of these women, seminary seemed "impractical." It didn't make sense professionally or financially. Even so, they couldn't ignore their passion for studying and teaching God's Word. They were eager to take their first classes, to learn Greek and Hebrew (if that's not calling, I don't know what is!), and to become better equipped for ministry.
In the end, passion won the day, but the pursuit of passion is an emotional roller coaster whenever it's coupled with risk. On the one hand, these women chose a path that was personally meaningful to them. On the other hand, they had a gnawing fear that they were wasting their time and resources. Although they described seminary as "God's gift" to them, or a time of "spiritual retreat," lurking behind those motivations was an abiding concern about selfishness: "I thought maybe I was being selfish by wanting to attend."
I suppose these emotions are not surprising. "Following your passion" can sound a bit head-in-the-clouds. I can see how the students might consider their choice an indulgence, rather than a necessity. And yet, answering God's call is not like taking a year off to "find yourself." These women are doing the divinely commanded work of stewarding their gifts for the good of the church. Why all the guilt? Where's it coming from?