Young Mom Turned Evangelist
Aimee Semple McPherson encourages us to be creative, compassionate, and courageous.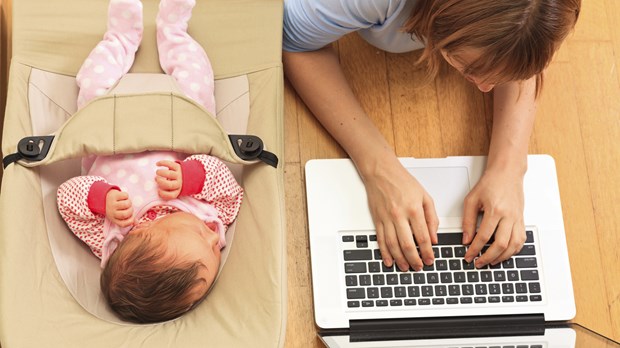 On a street corner in Ontario in 1915, a young woman jumped onto a chair, raised her arms to heaven, closed her eyes, and stood motionless for a time. The crowd around her grew, along with taunts, questions, and jeers. After a while, a man reached up to touch her arm, seeing if he could cause the "statue" to move. The young woman opened her brown eyes, glanced around her, and lept off the chair as she shouted, "People! Come follow me! Quick!"
Running down the street with the befuddled crowd in tow, she led them through the door of the Victory Mission. That night she preached to a small crowd of 50. The next night the crowd had multiplied, with people standing outside the mission to hear her preach. They came dressed in overalls and in their Sunday best. They arrived by foot, horseback, wagon, and bicycle. Soon the meetings were pushed out onto the lawn to accommodate everyone. By the end of the week, the crowd had grown to 500. Many were convicted, weeping and giving their hearts to the Lord.
The 25-year-old preacher was Aimee Semple McPherson, a young mother and widow who had remarried. While unorthodox, McPherson overcame various trials to become a pioneer evangelist and pastor, an activist for social justice and compassion, and the founder of the Foursquare Church. Later known as Sister, McPherson is regarded as a spiritual mother of the modern Pentecostal movement.
At a young age, McPherson faced several serious struggles. In 1910, newlyweds Robert and Aimee Semple sailed for Hong Kong to serve as missionaries. Within months, they both contracted malaria, to which Robert succumbed. Aimee survived, giving birth to a baby girl six weeks after burying her husband on foreign soil. In 1912 she married Harold McPherson and gave birth to a son in 1913. A year later, Aimee began to hemorrhage internally, leading to an emergency hysterectomy that didn't go well. Dying in the hospital, she continued to proclaim the Good News. "The nurses wept. The doctor cleared his throat...muttering he had never witnessed such a scene: the dying woman was preaching, calling souls." As her life was ebbing out of her, she heard a voice say, "Now, will you go?" With what she thought would be her last breath, she said yes.
Creative Pioneer
That answer would lead her to become not only a pioneer female preacher, but also America's best-known evangelist of the Roaring Twenties. She persevered amidst criticism and controversy saying, "Orthodox ministers, many of whom disapproved even of men evangelists such as Moody, [and] Spurgeon . . . disapproved all the more of a woman minister." First as a traveling evangelist and later in her culturally diverse church, the Angelus Temple in California, Aimee emphasized the gospel of reconciliation and love rather than fear, hellfire, and damnation. She was the first to launch and operate a Christian radio station, and perhaps the first to hold "satellite" services when using her radio station to organize simultaneous meetings all over southern California, with two-way radio hookups from eight cities. Weaving stories into her theatrical sermons, she invited people to give their lives to Christ and further challenged believers to be active in service for him.