Facing My Inner Control Freak
An unexpected encounter with the Holy Spirit changed everything.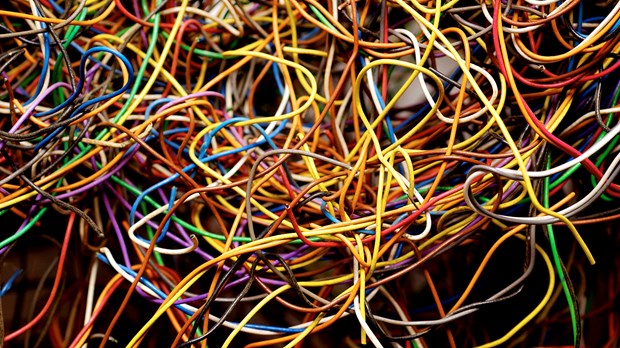 In 2004, short side bangs were all the rage, and I raged with them. Aside from bad hair choices, though, it was also the year my mother invited me to attend her annual church women's retreat. Chemo treatments, radiation, steroids, and painkillers couldn't keep my mom away from this annual gathering. Every year she poured her heart and soul into planning this weekend, a time set apart for women to study God's Word, hear the Holy Spirit, and get away from the demands of life. Every year I turned down her invitation to attend. But this time I didn't. I was never one for women's ministry (I jokingly referred to it as the women's misery). Nothing sounded more horrific than spending the weekend with menopausal women bemoaning child rearing and their recent diet fads (at least that's what I thought the weekend encompassed). But when your cancer ridden, bald-headed mother begs you to attend her favorite church event, you really don't have an option. You just say yes.
I packed my luggage and my best pastor's-kid smile, and drove her to a retreat center in the California desert. I parked my car, and as I walked into the registration center, from a distance, I heard the gaggle of women. I immediately rolled my eyes. I was expecting to find women who were giddy with excitement about leaving their children at home and their inhibitions in the car. And while there were some who fit this stereotype with painful perfection, I was not expecting to discover the power of women gathered together in one place, seeking one thing—to hear God and be in his presence. It changed everything.
Cultural critic Matthew Arnold wrote, "If there ever comes a time when the women of the world come together purely and simply for the benefit of mankind, it will be force such as the world has never known." As I sat on a tufted chair in the conference room, maybe I sensed this truth. Music hung in the air like a thick blanket—warm, cozy, comfortable. The worship team sang, and a feeling of calm filled the room. It wasn't mystical or creepy, just simple and holy. The sun had set, and the room was as dark as the inside of a cocoon just before the new life inside it breaks free. Something was ready to emerge.
But still, I held back. Maybe it was skepticism. Maybe it was fear. But I could only sit in the back and watch as women were prayed over, worshipped freely, and exuded a faith that filled every inch of the room. They were young and old, big and small, women whose appearances seemed to melt into each other's with no distinguishing attributes or features as they hugged, prayed, and spoke words of encouragement.