How to Minister to People Who Don't Like You
Eight tips to love the hard-to-love.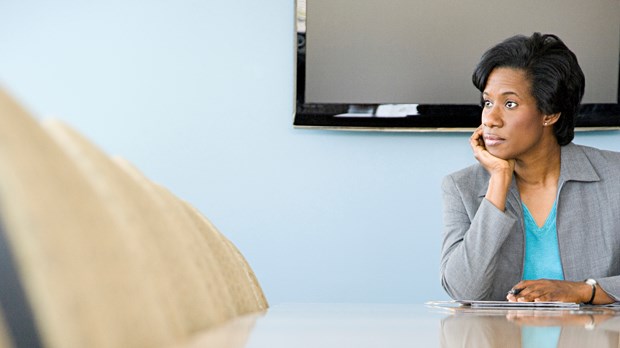 I have always been committed to obey the call of God no matter what. I was committed when I was ordained and released to plant a church in a community that didn't approve of women in ministry. I was committed when someone actually threatened my life if I followed through with the church plant. I was committed when Johnnie—my husband, my greatest supporter, and my best friend—died of a massive heart attack 30 days after our church plant's first service. I have no doubt that God called me to pastor anyway. When we obey God's call on our lives, the road won't always be easy.
The church plant was not all uphill, though. Many good things happened. The church grew with new converts, and my heart rejoiced to see people who had never been to church, who didn't own a Bible, give their lives to Jesus. Men and women, singles and couples, and children of all ages joined the church. Although the church was small, the atmosphere was vibrant. The members were growing spiritually by leaps and bounds. Within 18 months, we were able to erect a church building.
The leadership of the church and I worked hard to make sure the church was healthy. The cornerstone was prayer. Small groups were formed for everyone: men, women, children, singles, and couples. Cohesion, interaction, and networking took place. The members visited each other in sickness, cried with each other in sorrow, and celebrated each other's victories. We became a family.
I was moving so fast and was so excited about what God was doing in the lives of his people that it took me a while to realize that some of the members were unhappy. When I realized they were unhappy with me, surprise, anger, hurt, doubt, and discouragement overtook me. There were only a few unhappy people, but they made their displeasure known to the entire membership. Worse, much of what they were saying about me was completely untrue. I was hit from the blind side, and I didn't know what to do.
Valuable Lessons
I pastored that church for 20 years before retiring just recently. Over that time, and after making regretful mistakes, I learned to minister to people who don't like me—even people who may never like me. The Holy Spirit empowered me to love the hard-to-love. The lessons I learned along the way may help you if you find yourself in a similar situation.
1. Pray. I learned to commune with my heavenly Father first before responding to situations. My instinct was to set the matter straight, address the issue, and confront the person first and pray later. But this was not the most effective practice. Once I have cried, vented, pleaded, and emptied all my emotions before God, I can sense his guidance and see the situation much more clearly.
2. Fortify with the Word. Scripture washes the mind and strengthens the heart. It is trustworthy and stabilizing. I learned that daily devotion is crucial in times of trouble, filling me with God's truth.
3. Think before you react. My first instinct was to retaliate and speak to the entire congregation about the issue. I thought everyone knew about it and nobody defended me. I was wrong. It was actually only a small number of people involved. Through my mistake, I learned not to preach a fiery message accusing everyone. Instead, I've learned to slow down and get all the facts first. Plus, rather than try to defend myself, I've learned to let the Lord fight my battle.
4. Evaluate yourself. I learned to analyze complaints to see if there was any kernel of truth. Was I so busy that I had become inattentive, impolite, impatient, or unloving? Were the administrative duties of running the church eclipsing my responsibilities as a shepherd? I correct any fault I found on my part.
5. Hurt people hurt others. The spiritually immature, unethical, and malcontent are in every walk of life, and the local church is not exempt. I had to realize that hurt people hurt others and my position as the pastor did not prevent me from being a target. I learned to recognize that much of the time, people act the way they do out of hurt—even past hurt—and the issue isn't always me.
6. Extend peace and forgiveness. Jesus lists the steps to take when your brother or sister sins against you (Matthew 18:15–17). First, talk to the person—just the two of you. Bring up the issue and own your part. If he or she will not hear you, try again with two or three others present. If the person still refuses to hear, tell it to the church. Forgive the person so that you can be at peace with God. Try to reconcile if at all possible.
7. Remember who called you. I had to remember who called, anointed, and appointed me. I said "Yes, Lord" to God, not to the people. My commitment was to him. He never promised me it would be easy. But it would be victorious if I relied on him. I learned to join David in proclaiming, "The Lord is my strength and my shield; my heart trusts in him, and he helps me" (Psalm 28:7).
8. Allow God's love to flow. I learned to love my enemy, bless those who curse me, and do good to those who spitefully use me and persecute me (Matthew 5:43–44). Through many tears in my prayer closet, God fortified my heart with his love. If God loves these people so much that he sent his only begotten son to die for them, I have to love them, too, as his undershepherd.
Dorothy J. Haire, D.Min. is a retired Speech-Language Pathologist and retired founder and pastor of a non-denominational church outside St. Louis. She is presently an assignment writer for Sparkman Christian Magazine and is writing a narrative on the Book of James.