My Husband Isn't Called to Ministry
My dreams of ministering together were dashed, but I got something better in return.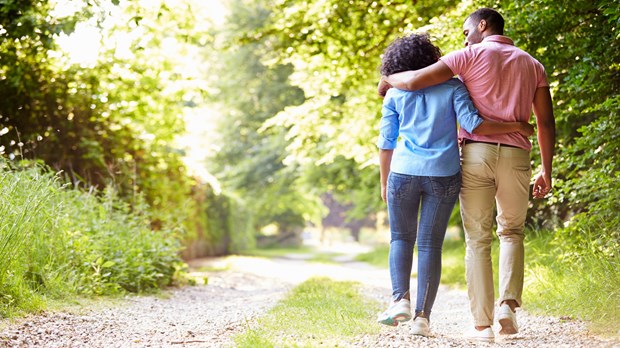 I always thought I'd marry a man in ministry. Together, we'd be a kingdom powerhouse. We'd make people laugh, think, feel, and smile, all for the glory of God. Our unique pairing would be used to bring people closer to Christ.
Dreaming about who we'd be was a bit pompous on my part, but I had my reasons. From the time I was a young girl, I knew I'd been called to ministry, so I started to look for a man who fit that plan wherever I went. Would I meet him at camp, or would it be at leadership training? Would we end up sitting next to each other in a seminary class, or would he just happen to be the friend of a friend pastoring the local Sunday night church?
My expectations didn't lessen when I met the man who would eventually become my husband, but I learned pretty quickly that my dream of ministering together wouldn't be reality. Although my husband loves Jesus with a fiery passion, he's found his vocational niche in the financial industry. He serves in the church, both when there's a need and also when he feels his heart drawn toward a particular ministry, but his heart doesn't thump for adolescents like mine. And he certainly doesn't feel called to full-time ministry in the church.
Of course, I didn't want to let go of my dream right away. It wasn't until a year or two into marriage that I finally understood: he wasn't going to be part of the ministry I'd known for almost 20 years. He had no desire to hang out with middle school students on Friday night, even if it meant more time with his wife, and he wasn't about to lend his financial expertise to the non-profit board I oversaw.
I started to wonder whether our relationship was a detriment rather than a gift. Take, for example, the opposite schedules we kept: he worked a standard nine-to-five office job. I worked a rather un-standard job in ministry that involved early morning donor breakfasts, late night meetings, and endless weekend activities.
I still believed the solution to our problem lay in intentionally serving in ministry together, as I had once dreamed of doing with my future spouse. While that may be the answer for some couples, it wasn't for us. Instead, we learned how to spend intentional time together apart from ministry.
Not ministering together actually helped us grow closer because we took seriously what little time we had together. Those hours became nothing short of sacred, something neither of us took for granted.