Preaching in the Midst of Tragedy
In four years of pastoral ministry, I've had to preach through four national tragedies.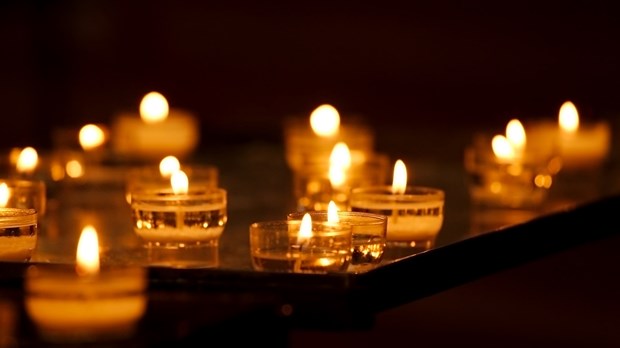 Moments before Sunday service, I received a knock on the door of my study. An usher peeked her head around the door and said, "Your father wanted me to give you this message: After you left for church the news report revealed that the death toll has risen from 20 to 50."
Then she closed the door.
At 10:55 AM, I put my head on my desk and began to weep.
At 11:00 AM, I, like thousands of preachers in America, stood from my desk, wiped my tears, and steeled myself to face the congregation after another national tragedy.
I am in my fourth year of pastoral ministry, and Sunday was the fourth time I had to look into the eyes of my congregation after the nation experienced mass destruction. During my first Advent season as a pastor, I preached light in the midst of darkness after a man forced his way into Sandy Hook Elementary School in Newton, Connecticut, shooting and killing 20 first-graders and 6 adults—robbing them of their lives and making Christmas a time of mourning and grief for 26 families. That day, too, I spent time weeping at my desk.
One year later, I had to face my congregation with a message of hope after bombs exploded during the Boston Marathon, killing 3 and injuring 300. These athletes started the race celebrating the strength of the human body, and sadly 14 people ended the day receiving amputations as a result of the explosion. That day, too, I spent time weeping at my desk.
Only last year, I preached a message of love after a man walked into a prayer service at Emmanuel African Methodist Episcopal Church in Charleston, South Carolina, and shot and killed nine people, including the senior pastor. That day, too, I spent time weeping at my desk.
This week, I had to preach a message of peace after a gunman walked into Pulse Nightclub in Orlando, Florida, fatally shooting 50 people—including himself. Four national tragedies in four years of preaching.
The Trauma of Preaching in Tragedy
There is only one word to describe preaching after the recurring violence that is shaking the nation: traumatic. It is a trauma for the nation, for the Christian community, and for the pastor. We ask ourselves: How am I going to do this again? And again? Why does this keep happening?
In moments like these, preaching is not glamorous or fun. Preaching is painful. It's painful because in moments like these, a preacher very clearly feels her limitations. She is ill-equipped to provide the right words. There are not enough words in the English language to make sense of something so senseless. She is also limited in that she needs to hear hope as much as those she has been called on to express hope. And yet the task to articulate hope in the midst of darkness remains before her.