What Do You Do in Your Spare Time?
If you laugh at that question, you're doing ministry wrong.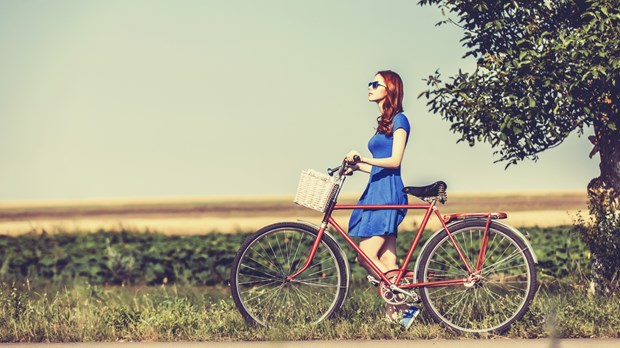 A couple of weeks ago, I sat with a friend on my couch, a steaming pot of peppermint loose leaf tea on the coffee table in front of us. It was our first meeting as mentor and mentee.
"So," I asked her, "what do you do in your spare time?" She looked at me and laughed.
"Spare time? What spare time? I hang out with kids—that's what I do in my spare time!" She smiled and nodded, eager for affirmation, I suppose. Maybe she thought I'd be proud of her choice to knock it out of the ballpark for the kingdom of God. After all, she not only worked in full-time youth ministry, but also volunteered all her extra hours for the same ministry. This was the expectation she placed on herself and on her volunteer leaders.
"Yeah, I get it," I replied. "But I don't think it's the best choice." The smile faded from her face. I mulled over how best to explain the can of worms I'd just opened. How could I let her know that I'd been there before, that I'd let ministry not just be a lifestyle but my life?
It's Not My Fault
Not so long ago, I was in the same place. When I stepped into full-time ministry as a 26-year-old, I thought I was ahead of the game because it wasn't my first job out of college. I was seasoned. I had boundaries. I knew what it meant to take a break and turn off at the end of the day.
But there I was, halfway through the second year of my internship at Young Life, blaming everyone and everything around me for my busyness. I didn't have room in my schedule to rest, let alone care for myself.
"I have a required seminary class I have to take," I angrily complained to my fellow interns. "I have winter camp to plan and another camp I have to speak at a week later. I have a huge fundraising banquet coming up in less than a month, and I have to travel next weekend to the middle of the country for summer training. This is too much. In fact, it's Young Life's fault my schedule looks like this!"
Not only did I feel frustrated by an overly full calendar, but I also felt vindicated in my anger toward the ministry I worked for. It wasn't my fault my schedule was so full. It wasn't my fault I hadn't had a weekend to myself in over a month. It wasn't my fault opportunities had presented themselves to which I couldn't say no.
Our trainer was the only one to respond, his words a mere whisper: "Cara, it's not Young Life's fault."