What Do You Do in Your Spare Time?
If you laugh at that question, you're doing ministry wrong.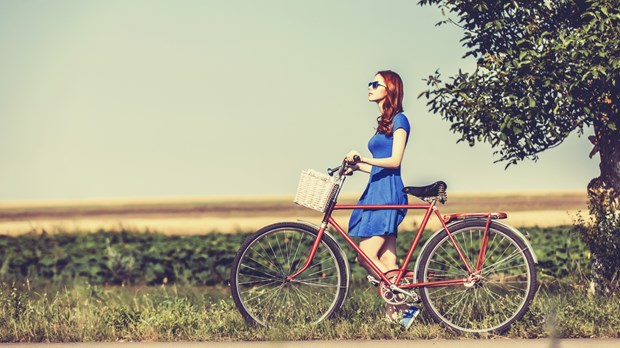 A couple of weeks ago, I sat with a friend on my couch, a steaming pot of peppermint loose leaf tea on the coffee table in front of us. It was our first meeting as mentor and mentee.
"So," I asked her, "what do you do in your spare time?" She looked at me and laughed.
"Spare time? What spare time? I hang out with kids—that's what I do in my spare time!" She smiled and nodded, eager for affirmation, I suppose. Maybe she thought I'd be proud of her choice to knock it out of the ballpark for the kingdom of God. After all, she not only worked in full-time youth ministry, but also volunteered all her extra hours for the same ministry. This was the expectation she placed on herself and on her volunteer leaders.
"Yeah, I get it," I replied. "But I don't think it's the best choice." The smile faded from her face. I mulled over how best to explain the can of worms I'd just opened. How could I let her know that I'd been there before, that I'd let ministry not just be a lifestyle but my life?
It's Not My Fault
Not so long ago, I was in the same place. When I stepped into full-time ministry as a 26-year-old, I thought I was ahead of the game because it wasn't my first job out of college. I was seasoned. I had boundaries. I knew what it meant to take a break and turn off at the end of the day.
But there I was, halfway through the second year of my internship at Young Life, blaming everyone and everything around me for my busyness. I didn't have room in my schedule to rest, let alone care for myself.
"I have a required seminary class I have to take," I angrily complained to my fellow interns. "I have winter camp to plan and another camp I have to speak at a week later. I have a huge fundraising banquet coming up in less than a month, and I have to travel next weekend to the middle of the country for summer training. This is too much. In fact, it's Young Life's fault my schedule looks like this!"
Not only did I feel frustrated by an overly full calendar, but I also felt vindicated in my anger toward the ministry I worked for. It wasn't my fault my schedule was so full. It wasn't my fault I hadn't had a weekend to myself in over a month. It wasn't my fault opportunities had presented themselves to which I couldn't say no.
Our trainer was the only one to respond, his words a mere whisper: "Cara, it's not Young Life's fault."
He was right—it wasn't anyone's fault but my own. I lacked the wherewithal to create the space I so desperately needed in my schedule. It wasn't that I didn't have time; it was that I didn't have boundaries.
I was afraid to say no to any of the opportunities that came my way. I lacked the fortitude to trust God to open doors in the future. I lacked the insight to trust that life and ministry would still happen, even if I didn't have my finger in every single pot.
If change was to happen, it would have to start with me.
Ministry Makes Boundaries Difficult
An inability to separate work and self is not limited to young women alone—nor is it limited to women or men in full-time ministry. But there's something about ministry that can make it difficult to set appropriate boundaries, and we need help to realize that we've neglected to care for ourselves.
A job in ministry can be the greatest honor of all, a gift to us and those we serve. But working in the church comes with its own set of difficulties because ministry isn't merely work. Ministry is not a job we can punch in and out of at the start and end of every day. Ministry is a job of heart and soul and paycheck. And sometimes, all this serving and doing for the kingdom's sake can make us forget to nurture our own bodies.
This is not how it's supposed to be. You, dear one, matter. The whole of who you are is not made up of what you can do for the church. The whole of who you are is Christ, plain and simple.
"You are of Christ, and Christ is of God," Paul writes to the church at Corinth (1 Corinthians 3:23). That's it. That's the plain and simple truth we preach from our pulpits and in one-on-one discipleship meetings. It's also the simple truth we so easily forget in the midst of teaching and serving.
We forget this truth because we're doing good, godly kingdom work. We forget because we feel like women in ministry have to go above and beyond. We forget because the needs are so great, so unending, and so pressing. But this is the tyranny of the urgent. It's believing that ministry can't and won't happen unless we've extended ourselves to the point of exhaustion, for Christ's sake.
Rest and Recharge
This leads us to forget who we are in the process. We believe that our needs are unimportant, that the things that give us life don't matter as much as the things we're doing for the church. Then we're rendered unable to answer the simple question, "So, what do you do in your spare time?"
It doesn't have to be this way, for this isn't the way of Christ.
Christ, who is yours, rested. After ministering to the multitudes, he went away to be by himself. He rejuvenated. He recharged. He refueled so he might be able to go and do it all again on his next journey.
So, I ask you, what gives you life?
Your time is precious because you are precious, a living masterpiece of God's. So take heart and believe that your spare time, those 16 hours in the day you are not working, really do matter.
Begin to experiment with what it might mean to cultivate a sense of self outside of what you do for the kingdom. There is more to you than who you are as a leader in ministry!
Keep in mind, too, that you are the one who sets the tone for and pace of the ministries you lead. This, in turn, directly affects the lives you are impacting. Consider how the way you lead without taking care of yourself actually models unhealthy leadership to those around you. What do you want to model to your team?
"I learned long ago that I am not the Savior," says Lily Jensen, who's been on staff with Young Life for 12 years. "One of the best ways to be reminded of that, and to take care of myself in the meantime, is to have boundaries and margin in my life." Lily purposely builds spare time into her schedule; for her that often means she hops on her road bike for long rides through Seattle. She got into cycling a number of years ago, and now rides three to four times a week to give her brain a rest, to breathe hard physically, and to see the sights of the city. It's been one of the most life-giving disciplines she's ever engaged.
So, what is it for you? Maybe being outside in nature, free to play, sparks something within you. Perhaps you come to life with a refrigerator full of ingredients and a chopping board as your canvas.
The possibilities, of course, are endless: read for pleasure. Travel. Do a home project. Cultivate intimate relationships with friends outside of ministry.
If you do need help establishing boundaries in your life, that's okay. Consider talking to a therapist who can help you support and value spare time. He or she can also help you explore what gets in the way.
Embracing the decision to care for ourselves takes time and money, but we can—and must—make this part of our lifestyle. We can make us just as important as those we serve. For you, woman in ministry, are worth it.
Cara Meredith is a writer and speaker from the San Francisco Bay Area. She is a member of the Redbud Writers Guild and co-host of Shalom in the City's monthly book club podcast. She holds a Masters of Theology (Fuller Seminary), and can be found on her blog, Facebook, and Twitter.