My Struggle with Maternity Leave
What I learned when I took 10 weeks away from my ministry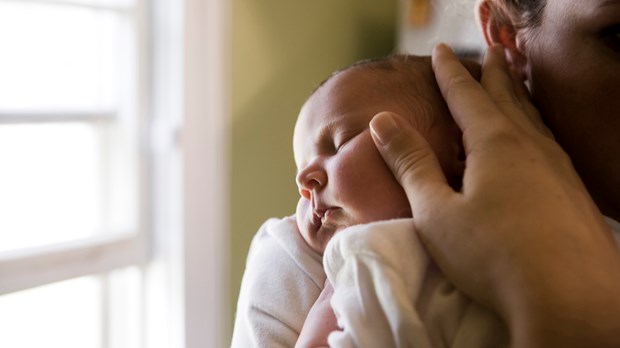 I started my first full-time ministry position as a youth and family pastor shortly after graduating from seminary. I had been married for a little over three years, my husband had a stable job, and we had recently purchased our first home.
Just like that, my biological clock started ticking.
After about a year of acclimating to our new church and my new position, we started the process of researching the church's maternity policy. We wanted to know what to expect before we were expecting.
The research process didn't take long. As it turned out, there wasn't a maternity policy. There hadn't been a need for an official policy in the past because all church employees had either been male or past childbearing age. I sought out the advice of a friend who encouraged me to put in a request to formulate a policy before I needed it.
The process didn't start out as smoothly as I'd hoped. The mere mention of maternity leave was quite foreign in our small, traditional church. It was especially uncomfortable discussing the issue with my male supervisor. In fact, his initial response was, "Do you really need to take maternity leave? Can't your husband just run the ministry for a few weeks when you have a baby?" I had to gently remind him that my husband had a full-time job outside of the church and that he would also want to spend time with our newborn child.
As we engaged in further discussion, the need for an official policy became apparent. After many months of consideration and research, the subject was brought before the elder board and the decision was made to institute a policy allowing for up to 10 weeks of partially paid leave.
The Hidden Struggles of Maternity Leave
My husband and I soon found out we were expecting. We were thrilled, of course, but I spent a lot of my pregnancy worrying about and even dreading my maternity leave. Even though I didn't have to worry about the official maternity leave policy, I had other things on my mind. I began to worry that the ministry would lose momentum and students would stop coming when I stepped away for 10 weeks.
I was also anxious about what the church would think if I actually stepped away from my ministry responsibilities for 10 weeks. Would they think I was lazy? Selfish? Not fit for full-time ministry? Would they still take me seriously as a pastor? Would they find a replacement who they liked more than me? Would the other staff members feel resentful that I was able to take so much time away?