Backhanded Compliments and Cold Shoulders
The inevitable effects of envy on our leadership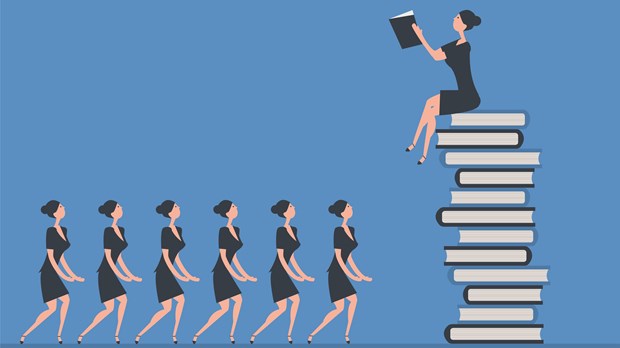 When I walked off the stage after giving a talk, a woman leader came up to me with a big smile. She touched my arm, leaned in, and said, "Wow, most of the time I can't understand your messages at all, but I got so much out of this one. And thanks for not making any of us feel insecure about our beauty by wearing that tonight." She gave me a hug with a big "thank you" and "great job" and walked away. It wasn't until much later that I realized I had been knifed. Her comments not only spoiled my night, but they left their marks for a long time. I still fret and worry about being clear and accessible when I speak, and I try on outfit after outfit before I give a talk.
If you're a woman in leadership, you will deal with envy. This seems to be a secret that we hide or deny as women. Wanting to uphold the picture of universal sisterhood and solidarity and not confirm stereotypes of "catfighting," we don't admit that envy simmers below the surface of many female relationships.
Envy creates an insidious dynamic. It's different than jealousy and competition. Jealousy is about the fear of losing. Competition is about the commitment to win. Envy holds a darker violence. It's not about losing or wining; it's about spoiling. Envy is a highly charged emotion that seeks to tear away what is good and cancel out what is left as bad. It seethes in silence gaining power to accuse and attack. Envy rips and bites and marks. I have the scars to prove it.
In every leadership position I've held—whether it has been in a living room leading a small group, in a staff meeting as a ministry director, on stage giving a message, or in the lobby after a Sunday service—I have felt the marring of envy. Sometimes it's the prick of a look from across the room. Other times it's the pointed finger driving home a list of criticisms and complaints. The worst is the icy withdrawal of relationship that punishes through excommunication.
Why Don't We Talk About Envy?
It's hard enough to say, "I'm feeling envious." It's even scarier to say, "I'm being envied." Even as I write this, alarm bells are ringing loudly: You sound so arrogant! Who do you think you are? You're egotistical and presumptuous! Who says they're the object of envy?! A lot of women in leadership, if they were honest, would say they've felt the binds of being envied, and it has tangled them up. In her book, Tripping the Prom Queen, author Susan Shapiro Barash interviewed 500 women from a cross-section of ages, classes, ethnicities, and religions. Remarkably, 90 percent of them said envy colors their lives. Sadly, 90 percent of those surveyed said their primary rivalry at work is with women—not men.