How Not to Lose Your Identity in Ministry
When I took a break from ministry, I realized I'd lost more than my job.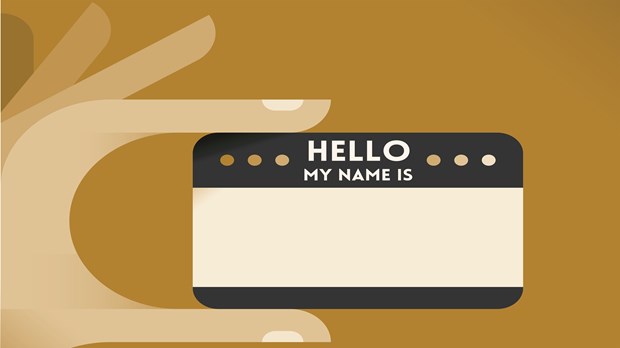 "What do you do?"
I'd been asked the question a hundred times before, but this time was different.
This time, I didn't have a job title or a paycheck to inform my answer. I no longer held a position of leadership in ministry, nor did I have a people with whom to exercise my gifts and talents, my callings, and my God-given leanings.
So I didn't say anything. When she, a stranger I'd never meet again, asked me a second time, I gave her the most honest answer I could muster: "I'm between jobs right now." I paused. "I'm taking care of my son."
"Oh." She nodded, unsure of what to say in response.
Did not having a job really make or break a conversation? Should I have told her instead who I'd been and what I'd done and how I was slated to finish my seminary degree in less than two months' time?
But I didn't. Our conversation ended as soon as it began, and her lack of response confirmed what I'd been feeling all along: I didn't know who I was without a job in ministry. I felt like I'd lost my very identity. And I don't think I'm the only one who's ever felt that way.
Sometimes, when we're not operating out of our most healthy selves, a position in leadership can go to our heads. I had poured myself into a job, a people, and a community, unknowingly letting them become the very essence of my soul. Sure, Jesus lived in the depths of my insides, too, but he shared the space. So invested was I in theirhearts that when I left—when they were no longer a regular part of my life and we didn't share the common bond of ministry—I felt like the rug had been pulled out from underneath me.
I wondered if they meant more to me than I meant to them. And I wondered why this bugged me so much.
While I was tooting Jesus' horn left and right, I was also making myself the shiniest star out there. Ministry had become all about me. And to be honest, it wasn't all that enjoyable.
It didn't help that I was tired, that I'd left no room in my schedule for margin and rest. For a while, I blamed it on the demands of ministry. I blamed it on weeknight expectations and weekend expectations and summer expectations. I blamed it on everyone and everything else, never seeing my lack of boundaries or lack of rest as the problem.
But the truth is I was exhausted. I was tired of fighting to be seen as equal to my brothers, when I believe Jesus has already destroyed gender barriers. And I was tired of feeling torn in a million different directions, trying to do and be all to the community I served and to my family at home. I was tired of how I clung to lies of "not enough": the volunteers who were not enough, the time in the day that was not enough, and the money that was never enough to do all God wanted us to do and accomplish through the ministry.
Here's the thing: ministry is qualitative, not quantitative. It's not about numbers, but it's about the stories and the heart. It's about how God is making his way in and through a whole bunch of messy, imperfect, beloved humans.
But sometimes, without proper boundaries and soul care, this multi-layered, overly nuanced, full-of-messy-humans job can become really unhealthy. We can feel like we've lost our identity in the midst of trying to help others find theirs.
If you feel like you're on the verge of forgetting who you are, consider one of these next steps before it's too late:
1. Take a break.
A role in church leadership can make us feel like we carry the world on our shoulders, while simultaneously spinning a thousand different Jesus-plates a minute. But all this doing for the Kingdom can also make us forget the One we sought to serve in the first place. So take a day off every week and guard that day as if your life depends on it, because it does. In addition, block off one full day each month for a day of solitude. If your denomination or organization offers employees an extended sabbatical every few years, by all means, do whatever you have to do to enter into this gift of time away.
2. Turn off your phone.
It's one thing to schedule a break; it's another thing to purposefully disengage from social media, email, and texting for 24 hours a week. Relationships are at the heart of a job in ministry. Our parishioners are not just those we work for or serve with—they're also our friends and our community. But if we're always "on," if we always quickly respond to anything and everything that comes our way, we're not getting the break we desperately need and deserve. If you're unwilling to truly step away from your job for a day, it may reveal something deeper going on. Perhaps you think you're more important to the ministry than you should, or you believe the buck has to stop with you. Examine what is going on in your heart and then determine to spend time away from your phone—and any other form of communication, for that matter.
3. Spend time with God.
Here's the truth: I had forgotten how to commune with the Holy apart from my ministerial duties. It sure was easy to be with God if I had a sermon to write or a newsletter article to pitch. I knew where to look if I needed to scrounge up a scriptural piece of encouragement for a spiritually hungry student or a struggling non-profit board meeting. But somehow I'd forgotten how to be in all that doing. If this is you, consider yourself lucky: you have the opportunity to get to know Jesus all over again, as if for the first time. So sit down and enter in. Know that your relationship with God is not dependent on what you can do for him, but instead wholly and fully dependent on his love for you.
4. See a spiritual director.
If your toe is broken, you go and see a doctor. If you're feeling like there might be unrest or discontent in your soul, go and see a spiritual director. These are people who have been trained in the art of spiritual direction. They are not there to hear about how well your ministry is doing. Chances are, they couldn't care less how funny or poignant you recently were for the cause of Christ. Spiritual directors exist to enter into communion with you and with God, and to listen to the state of your soul. So let them do their job, and they may provide some necessary fuel to your weary soul.
5. Be honest.
It takes guts and bravery to be honest with ourselves and with others, to reach out to someone else when we realize something has gone awry in our heart and soul. Don't buy into the lie that you're alone, or that you're somehow immune to feelings of discontent or questions of calling. Don't buy into the lie that just because you're "on the top" you have to pretend to have it all together. Instead, you can be most confident that he who began a good work in you really will carry it on to completion, even if it's a little messy and muddled and uncertain along the way. Reach out to someone who will listen and who can help you navigate the path that's already been laid out ahead of you.
The truth is that ministry in and of itself is not just a job or a paycheck. It's not even merely a way of life, but it's the very heart and soul of a person. It connects with the unique people God has made us to be, with our callings, with our gifts. And sometimes this makes it difficult to separate our ministry from our identity.
At the end of the day, though, God loves you simply for being you—not because of your role or title. So take care of your soul, the very essence of who you are. Invest in your relationship with God, and don't lose sight of who you are, regardless of what you do. For he calls you daughter and he calls you free. And you, dear one, matter deeply.
Cara Meredith is a writer and speaker from the San Francisco Bay Area. She is a member of the Redbud Writers Guild and co-host of Shalom in the City's monthly book club podcast. She holds a Masters of Theology (Fuller Seminary), and can be found on her blog, Facebook, and Twitter.