The Power of Questions
The one leadership tool you're probably forgetting.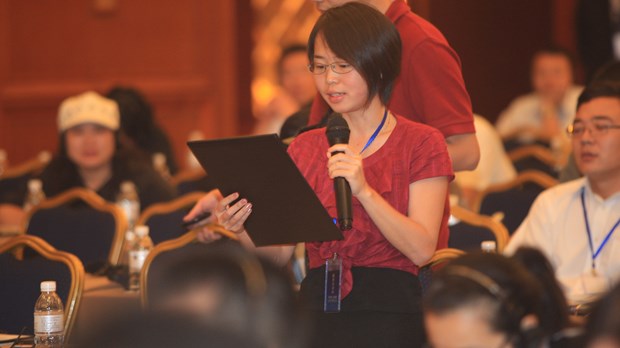 Most influential leaders will tell you that reading, thinking, and making sound decisions are critical elements of leadership. What they might fail to mention is these exchanges are informed by how well we listen, who we listen to, and how we interact with ideas. Leadership hinges on the ability to ask good questions.
Jesus was the master of well-placed questions. "Who do people say that I am?" Jesus asked of his disciples after spending many days performing miracles (Mark 8:27). Upon hearing the responses, he replied with a second question: "Who do you say I am?" Jesus was prompting them to profess what they knew, and Peter answered, "You are the Christ" (Mark 8:29). Getting to the heart of matters is a critical leadership and teaching tool, and anyone who knows how to ask the right questions holds this power.
In general, a good question grows out of an awareness of the end goal. What do you want to know? Why is this important? And when asking questions from a position of influence, the weight of leadership demands we determine two things: Is this information true? And why does it matter?
Finding the Courage to Question
Well-placed questions also provide clarity and focus for moving in the right direction. Whether reading, leading, building a team, integrating new processes or procedures, or interacting with a panel, I've learned to ask important questions. Not only is questioning a vital life skill, being informed and asking the right questions of the right people takes both preparation and boldness. There is great power in asking a well-placed question in exactly the right moment, and asking these questions often requires courage.
When I was a young lieutenant in the United States Marine Corps, I attended a conference for the National Naval Officers Association (NNOA). NNOA is an organization designed for the recruitment, development, and retention of minority officers in the sea services—the U.S. Navy, Coast Guard, and Marine Corps. In addition to training, networking, and professional development, this conference offered a rare opportunity for young officers like myself to hear from and ask questions of the Commandant of the Marine Corps and other senior military officers. At that time, there were early conversations in the military about LGBTQ rights and possible changes regarding the "Don't Ask, Don't Tell" policy. When the floor was opened for questions, I acknowledged this chatter and asked the Commandant of the Marine Corps what these possible changes would mean for diversity efforts regarding other minority groups.
As the words exited my lips, all eyes were on me. I wasn't making an attempt for shock value, I wasn't aiming to be controversial, and I wasn't even making claims about the LGBTQ community. I was simply the one courageous enough to ask the question many of us were thinking. We—the sea services, and particularly the Marine Corps—were underperforming in our current diversity initiatives. Our percentages of African American and Hispanic American military officers were not reflective of the percentages of those same minority groups in the American population. Plus, the current initiatives didn't take into consideration the additional challenges women faced is this profession. Adding yet another diversity initiative, this time regarding the LGBTQ community, without evaluating the necessary support structures or processes of our current efforts, was not going to accomplish much. So I felt my question was valid—and needed.
Unfortunately, we don't always know how people will respond or what results will come from pointed questions. Ideally, questions will resonate with people and force us to face our fears, confront significant issues, and complete essential tasks. There are times, however, when someone may grow defensive or hostile, and in those moments it's comforting to remember that we're not responsible for how people respond to questions that are presented with grace and humility.
The Art of Asking Questions
Good questions get us one step closer to a collective understanding and positive, well-placed questions ensure that we're having the right conversations as they constantly challenge us to evaluate the significance of our work. If you want to maximize your influence as a leader, you must learn to ask the right questions.
1. Get curious. I love the work and conversations being birthed out of Q Ideas. Even their tagline speaks to their purpose: "Stay Curious. Think Well. Advance Good." Too often we are simply reacting to the situations around us. A great leader is always thinking ahead, and that foresight often begins with being curious.
2. Be considerate. Sometimes we don't ask questions simply because we lack the capacity or creativity to ask. In other words, if we're always having the same conversations with the same people, our environment can become stagnant and rob us of the opportunity to think creatively. Take time to read, research, or find out what other people, churches, and organizations are doing. Expanding our horizons can lead us to ask the right questions.
3. Be courageous. Are you afraid? Do you think your question is stupid? Do you think your voice is not valid or that you won't be heard? There are so many reasons that we don't ask the right questions, but ignorance is not always bliss. It's important that we ask the right questions so we have the right conversations and hopefully take the right actions. Get curious. Be open to learning. Be courageous enough to ask.
Questioning is the way of the wise. It's the primary leadership and teaching tool of Jesus. Jesus, our powerful and able teacher, was always asking the right questions of the right people at the right time: Why are you afraid? What do you want me to do for you? Don't you want to be healed? Yes, Lord, yes, we do. And the first step is to ask.
Natasha Sistrunk Robinson is the visionary founder of Leadership LINKS, Inc. and author of Mentor for Life: Finding Purpose through Intentional Discipleship. She desires to intentionally serve as a credible witness of Christ's leadership to engage, equip, and empower people to live and lead on purpose. She is a graduate of the U.S. Naval Academy and Gordon-Conwell Theological Seminary Charlotte. Natasha has over 15 years of leadership and mentoring experience, and is a sought after speaker, leadership consultant, and mentoring coach. Connect with Natasha through her official website, blog, Facebook, or Twitter.