Please Don't Make Me Feel Used
Crossing the line between friendship and ministry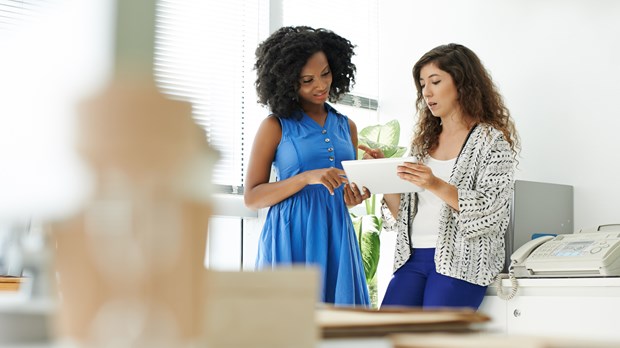 "I don't know if you'll be able to help me with this, Cara," Amalia* said in a voicemail, "But I'd love your insight on something." There was a pause. Then she asked me to call her back.
I was so grateful when we finally connected. An acquaintance had reached out to her to get to know her better, asking to hang out. Amalia, who is a mother, a wife, and a Christian Marriage and Family Therapist, knows that she only has so many hours in the day. So, she offered what she could: a play date at the zoo with all four of their children in tow. But her offer was refused. The other woman wanted to meet with Amalia alone so she could tell her about the non-profit Christian ministry she runs.
"Perhaps you or someone you know can come alongside us and support our ministry, financially or otherwise," she wrote to Amalia.
Amalia didn't write her back. Their interaction made her feel used. Although they'd known each other for a while, they'd never spent time together one-on-one. When the other woman did finally reach out, it didn't feel authentic. Instead, it felt like a ruse of friendship masked what she really wanted: financial support for her ministry.
Blindsided
Questions arose for my friend: Should I have written her back? Was I mistaken to feel she was pursuing a friendship? Had I been wrong to establish boundaries in the first place, to feel like it was my right not to engage in another intimate friendship or support an additional ministry?
Then Amalia asked me if I'd ever experienced something like this. Sadly, I shared with her, I've unknowingly been like Amalia's acquaintance, making people feel used.
I wonder if this is the case for many women who lead and do ministry through relationships. There's a fine art to leveraging relationships without making people feel used. Of course, the last thing I want to do is make someone feel like a pawn to be played. Nevertheless, I've fumbled this.
One of my last interactions when I was on full-time staff with Young Life haunts me to this day. Like many non-profit organizations and churches, there is often a big push for financial donations at the end of the calendar year. Days before Christmas, my intern and I drove from house to house, delivering holiday poinsettias to our most faithful donors. When we drove onto Ford and Lucy's property, we were ecstatic to see Lucy and her neighbor gardening in the front yard. We chatted for a bit, catching up on the lives of both of her college-aged children. We thanked her for giving so generously over the previous years.
And then, as we were driving away, I rolled down my window and yelled, "So Lucy, can we count on another big donation from you at the end of this year, too? Ten thousand, perhaps?"
She stared at me, jaw open in disbelief. I haven't heard from her since.
Lucy attended my wedding and had gone with me for several dress fittings. We'd gone on walks together, and I'd held her in my arms when her father died. She'd fed me dinner and poured me glasses of wine more times than I can count. She'd been a friend of mine, but also a friend of the ministry. But in the end, when I crossed a line by making a private matter a public affair, a friendship was ruined.
I'd hate for you to do the same.
Whether we're asking friends to give money, serve as a leader in our ministry, or volunteer for a community event, it's far too easy as women in ministry to accidentally make our friends feel used. So, how can we find a happy medium? How might we set clear boundaries and be clear of our expectations in relationships with others? And how can we make those whom we toe the line of work and friendship not feel used in the process? I have a few ideas.
1. Examine your motives.
If, when you meet someone for the first time, you find yourself wondering where he or she might plug into your ministry, perhaps it's time to take a step back. How might you simply get to know that new woman in your church, for who she is, instead of for what she can do for your ministry?
2. Spend time in prayer.
Whether you cozy up in the leather armchair in your office or lace up your tennis shoes for an old-fashioned dose of prayer walking, talk to God. Pull up Psalm 139, and ask him to search you and know your heart—and if there is something offensive that you as a leader have done to another person in your church, confess your sin. Go to the person, if that's what needs to happen, and feel the burden you've been carrying lifted from your shoulders.
3. Show your congregants you care.
It sounds so cliché, but try this: call someone just for the sake of calling them, not because you want them to serve on another committee. Then, listen for them to ask this question: "Wait, is this really the only reason you're calling me?" See if your yes isn't one of the holiest, most humbling things you've ever said in reply.
4. Be clear in your communication.
If you need to meet with people for fundraising purposes, then don't blindside them by simply asking them to coffee without any explanation. If you need a congregant to serve in children's ministry, then be sure to communicate that ahead of time before your time together starts. I always appreciate having a heads up when a friendship wears multiple hats, and I bet those in your community do, too.
5. Find another woman in ministry you can confide in.
When things get messy at work, you need someone outside of your job in whom you can confide. This can also help the lines of relationship not become too blurred—you know where you stand and you know your role with those you serve.
As women in ministry who lead by influence and relationship, let's view the way we walk the line between work and friendship as a key part of our integrity. We never want to make anyone feel used, so let's consider how we can have boundaries, communicate clearly, and enter these conversations with our hearts in the right place.
*Names changed
Cara Meredith is a writer and speaker from the San Francisco Bay Area. She is a member of the Redbud Writers Guild and co-host of Shalom in the City's monthly book club podcast. She holds a Master's of Theology (Fuller Seminary), and can be found on her blog, Facebook, and Twitter.