Please Don't Make Me Feel Used
Crossing the line between friendship and ministry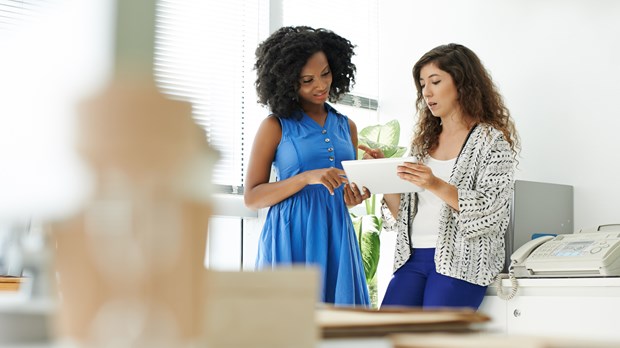 "I don't know if you'll be able to help me with this, Cara," Amalia* said in a voicemail, "But I'd love your insight on something." There was a pause. Then she asked me to call her back.
I was so grateful when we finally connected. An acquaintance had reached out to her to get to know her better, asking to hang out. Amalia, who is a mother, a wife, and a Christian Marriage and Family Therapist, knows that she only has so many hours in the day. So, she offered what she could: a play date at the zoo with all four of their children in tow. But her offer was refused. The other woman wanted to meet with Amalia alone so she could tell her about the non-profit Christian ministry she runs.
"Perhaps you or someone you know can come alongside us and support our ministry, financially or otherwise," she wrote to Amalia.
Amalia didn't write her back. Their interaction made her feel used. Although they'd known each other for a while, they'd never spent time together one-on-one. When the other woman did finally reach out, it didn't feel authentic. Instead, it felt like a ruse of friendship masked what she really wanted: financial support for her ministry.
Blindsided
Questions arose for my friend: Should I have written her back? Was I mistaken to feel she was pursuing a friendship? Had I been wrong to establish boundaries in the first place, to feel like it was my right not to engage in another intimate friendship or support an additional ministry?
Then Amalia asked me if I'd ever experienced something like this. Sadly, I shared with her, I've unknowingly been like Amalia's acquaintance, making people feel used.
I wonder if this is the case for many women who lead and do ministry through relationships. There's a fine art to leveraging relationships without making people feel used. Of course, the last thing I want to do is make someone feel like a pawn to be played. Nevertheless, I've fumbled this.
One of my last interactions when I was on full-time staff with Young Life haunts me to this day. Like many non-profit organizations and churches, there is often a big push for financial donations at the end of the calendar year. Days before Christmas, my intern and I drove from house to house, delivering holiday poinsettias to our most faithful donors. When we drove onto Ford and Lucy's property, we were ecstatic to see Lucy and her neighbor gardening in the front yard. We chatted for a bit, catching up on the lives of both of her college-aged children. We thanked her for giving so generously over the previous years.