13 Tips for Women Church Planters
Beyond where to plant and what strategy to use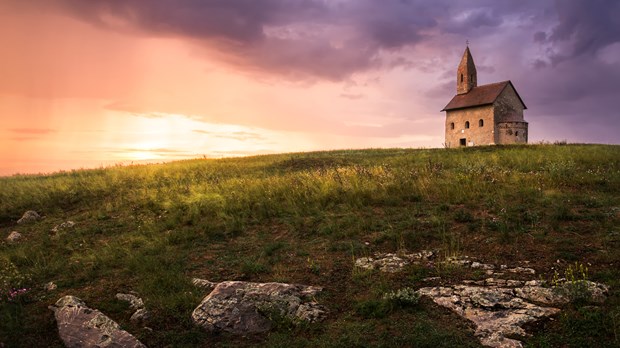 When planting a church, many leaders focus on the plethora of organizational decisions that must be made. For instance, how will you prepare yourself: seminary training, extensive reading, studying church planting strategies, or an apprenticeship? You'll also need to decide whether to plant independently or with a denomination, where to plant, how to finance the church, and even how to staff the church.
As a church planter, though, I know there are much more important considerations—especially for women church planters—that determine a church plant's success. So I conducted telephone interviews with 14 other female church planters who range in age from 40 to 80. Having served in the church anywhere from 10 to 50 years, this group of church planters consists of women who are single, married, widowed, and divorced. Their titles are varied and include pastor, bishop, and co-pastor. I asked each woman: What would be your response to a woman who said to you, "God called me to plant a church."? Their advice is helpful to any woman thinking of planting a church.
1. Be very sure your calling is from God.
Sometimes positions and opportunities are offered that have more to do with the motives and dreams of people than the plan of God. For example, a denomination who wants to attract Millennials may decide that female pastors will make them appear more "culturally relevant" and ask a woman to serve simply because she's a woman—not because she's called. Be a servant of God, not a pawn in human plans.
2. Cherish your relationship with God.
Spending intimate time with God is invaluable and indispensible. Prayer must be a priority. Be Spirit-led. Making time to sit in God's presence with a listening ear and an open heart will fortify you for all of the challenges pastors face: expected obstacles, unexpected desertions, and heart-breaking betrayals. Further, it's important to read Scripture daily. Too often, pastors use Bible study for sermon preparation and not personal enrichment. It's important that shepherds feed themselves before the sheep are fed.
3. Protect your relationship with family.
It doesn't matter how large your church grows if you lose your family in the process. Family outings, date night, vacations, and attending the children's sports events, recitals, and parties are important. If you're married, work together with your husband to ensure that one of you is at children's events, and quickly replace any missed date nights. Although missing some family events is unavoidable, make it clear to the church that your family is your top priority, and ask the church to help you make time for family events. Spending quality time with your family prevents you—and your family—from resenting the church for taking away important family time.