6 Leadership Lessons I've Learned from Millennials
As I'm learning from Millennials, I'm finding hope for the future.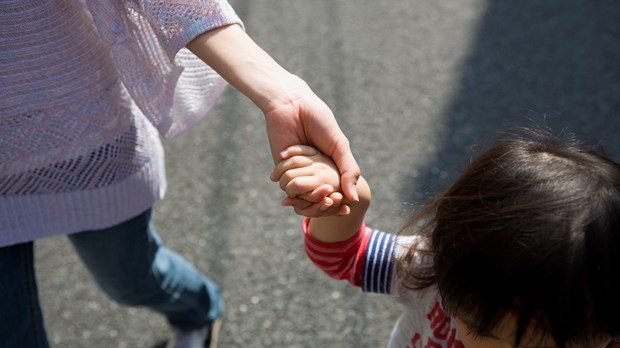 We talk a lot about Millennials. It often involves a lot of eye-rolling.
The stereotype is nicely summed up by the title of a 2013 Time Magazine article: "The Me Me Me Generation." This thought is not limited to secular circles, either. Earlier this year, Watermark Church created a song (which then went viral online) called "Gotta Love Millennials." (I'm choosing to believe that they're not making fun of Millennials but are making fun of how we make fun of Millennials. Either way, it's a good summary of how Millennials are seen.)
The song makes references to coffee, facial hair, big dreams, unemployment, selfies, yoga pants, Instagram, dreams (again), essential oils, living at home, sensitivity to criticism, and undeserved confidence. Then the cheery ditty, sung to the melody of "Ob-La-Di, Ob-La-Da" turns somber with the lyrics: "In a couple of years we will have to pass the torch, In a couple of years they will be in charge and one will be our president! Please pray for Millennials!"
Millennials Have Something to Teach Us
At ministry conferences, predominantly attended by leaders in their 40s and 50s, I hear a lot of anxiety, driving us to study Millennials the way we did The New Age Movement in the 80's or Postmodernity in the 90's. I'm guessing it's got something to do with the 2010 Pew study that showed Millennials leaving the church in droves. It found that one-in-four members of the Millennial generation are unaffiliated with any particular faith, which is, undoubtedly, sobering. But the way I see it, Millennials are often leaving church for good reasons and it would serve us well to listen to their concerns. So instead of laughing at them or pandering to stereotypes of what might draw them to our churches, it's time to learn something from them. As I do, I'm finding hope for the future.
My life in a university context means I'm totally surrounded by Millennials. My husband's role as a Bible college professor and my own role leading a campus ministry church at a big state university has meant that for 19 years we have lived and worked with emerging adults. I'm watching something new at work in this particular cohort of American young adults—positive trends in which women, in particular, have a large part.
It's a strange thing to say you've learned how to lead from people who would call you their leader. As a female lead pastor I know the value of leading with vulnerability. But it's one thing to decide it's healthy and another thing entirely to know how to do it—or to do it with courage. I'm approaching vulnerability from a generation that has had stability. Like many my age, control and comfort have been my homeland while instability and vulnerability feel like a foreign land.