Straight to the Source
Seminaries teach a simple method for studying the Bible that we can all use to study the Bible ourselves.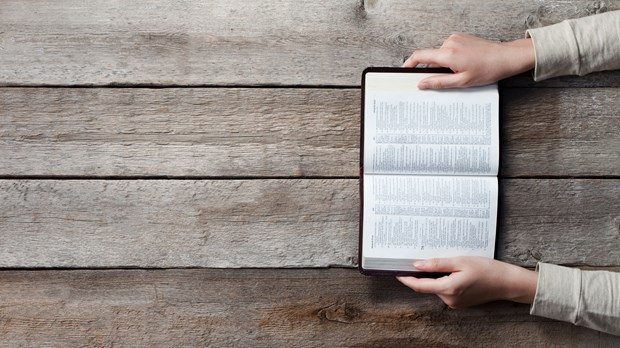 When I came to Christ, I had only been in a church once before at age nine. I begged my mother to take me one Easter because I was curious about God and hoped to find him there. I did, but only a glimpse that left a lingering hunger. So years later when someone explained what Christ had done for me, I found the God I had been desperately seeking. From that moment on, I couldn't get enough of studying the Bible. I wanted to comprehend every single story, instruction, and poem.
Because I have such a passion for studying the Bible, it consistently surprises me that not everyone shares my enthusiasm. I have attended church regularly now for years and have known countless people—some who have gone to church their entire lives—that have never, ever studied the Bible. In some cases, no one has ever challenged them to. They have been taught about the Bible through sermons, videos, and podcasts, and some may even read a daily devotional—but very few study the Bible in any depth.
This hit home for me even more when my husband joined a mission organization to train pastors in developing countries. He goes to places where formal education is a luxury many pastors cannot afford. Some have as little as a third-grade education, but they love Jesus and their village, so they start a church and become the pastor. Even though their knowledge is limited, they are anxious to teach their people. The trouble is that their model is often American TV preachers, and many simply imitate what they've heard there, failing to ever truly read the Bible themselves. Sadly, we often do the same: We get our Bible knowledge from others rather than going straight to the source.
The approach my husband's mission organization takes is astoundingly simple: They teach these pastors to carefully read the text. It's amazing how their preaching and their lives change as they read the Bible for themselves, using easy tactics to understand and absorb what the Bible says. That made me wonder why we don't do the same in our churches. If pastors with grade-school educations can grasp what the Bible says, surely the average American can do so if given the opportunity.
Fortunately, my husband's mission put out a book called Pathways Bible Study Method, which gave me a helpful framework as I started to look for ways to make this idea transferrable in my local church. I formed two groups—one with older women and one with younger women. While both groups found the material useful, I was most surprised how much the older women appreciated it. Some had been in the church for over 40 years and yet no one had ever taught them how to study the Bible on their own. Now that we've done several Bible studies with this method, one member said, "This study has ruined me for being in any other kind of Bible study. The others all seem so shallow now."