Feeling Anonymous in Ministry
The power of being seen, recognized, and named.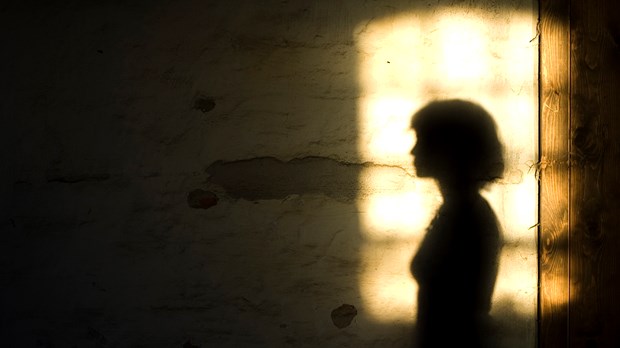 My name is Dori. But that's not always the name I wanted. Long before Finding Nemo and Ellen Degeneres made my name popular, there were many names I wanted rather than Dori. For some unknown reason I went through a season in 1st grade where I signed all of my papers "Dor." That's right. Just drop the "i" and call me "Dor." I have no earthly idea why I thought this was cool. Thankfully it didn't last long. My brother started calling me "Window" and I realized that having "Dor" as a nickname wouldn't actually make me popular.
After my "Dor" phase, I went through a "Jason" period. I have always been a bit of a tomboy. I preferred playing football, climbing trees and picking scabs over wearing dresses, doing my hair and anything associated with the color pink. That's why I dreaded the annual intergenerational tea party hosted by my grandmother every December. The ritual was set: the women of our family would cook all morning, decorate the house and get dressed up—all for the purpose of drinking tea and talking with other dressed-up women. Needless to say, I didn't get it.
Just before the tea started, the women in my family would gather in the living room for a picture. We would then turn and take a picture of the men as well. But their picture was more of a joke. They weren't dressed fancy or anything. No, the men were comfortable in their blue jeans and t-shirts ready to go to the hardware store, the movies, McDonalds, or other adventurous "man" places.
By third grade I decided enough was enough. After my mom finished helping me get dressed and ready, I went to my suitcase and did what any true-blooded tomboy would do. I put on my blue jeans and my t-shirt. I pulled my perfectly fixed up hair into a lop-sided ponytail. And then I hid. Because that's what you do when you're a tomboy at a tea party.
The time finally arrived for the pictures to be taken, and I was nowhere to be found. "Dori? Where are you? Dori!" I could hear my name being called throughout the house. That's when I made my move. I walked into the living room, marched up to my mom, and boldly proclaimed, "My name is Jason and I'm going with the men."
Of course, after the laughter died down, I was marched back to my suitcase where my dress was waiting for me. After all, my name was Dori and I was sticking with the women.