Where Have All the Lamenters Gone?
No one laments more than God, so why do we as leaders feel pressure to keep a happy face?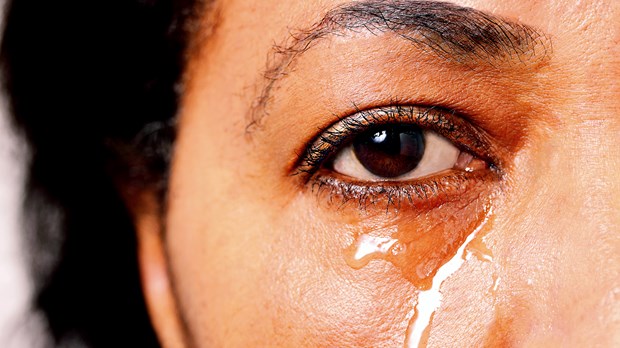 Would King David be hired as your church's worship pastor?
Would you share the pulpit with the weeping prophet Jeremiah?
How would the church staff respond to Nehemiah's public display of sorrow during a staff meeting?
I don't know how it happened to us, but somewhere along the way we lost all of our laments. We traded in our sorrow and forgot we will be sorrowful while we are rejoicing (2 Corinthians 6:10). We have sung the happy songs in church, prayed the happy prayers, and told ourselves to always be thankful, at the expense of silencing the grief left unresolved in our hearts.
Lament is a passionate expression of grief. It's the cry of our heart that is usually full of anguish, sadness or heartache. We know God is close to the brokenhearted (Psalm 34:18) yet we have forgotten how to be broken ourselves. We know that God inclines to hear our cry (Psalm 116:2), but have we let our disappointments be heard within our communities?
It's hard to find a person in the Bible who was without grief. And from them, we learn that lament is a passionate expression of grief that God meets us in. From Adam and Eve, Cain and Abel, to Esther and Mordechai, God's children were full of laments. Sarah lamented, Jeremiah was a weeping prophet, and Habakkuk lamented even after receiving an answer from God.
Only Happy Faces Allowed
As a woman, I find it particularly hard to lament sometimes. Maybe it's the pressure to have things all together, or the praise I receive from multitasking, but I am losing an intimacy with God when I rid my life of laments. Throughout the Bible, God uses emotion to accomplish his purposes, and so it is good for me to realize that I am not doing God any favor by withholding my own.
What would happen if we removed laments from the Bible? We would lose powerful testimonies, we would lose an entire book (Lamentations), and much of the psalms—and we would lose a powerful way of communicating with God when life does not go our way. Lamenting is an essential spiritual discipline that we cannot forsake on this side of the Fall, because it offers us a way to keep the conversation going with the only One who can save us when life gets hard.
Scripture tells us that the Holy Spirt can be grieved (1 Thessalonians 5:19). Jesus let us into his laments on several occasions, and Scripture teaches us of a God who experiences emotion and lets us know about it.
No one laments more than God, so why do we as women leaders put pressure on ourselves to keep a happy face?