Break Your Day into Thirds
A creative way to avoid burnout in ministry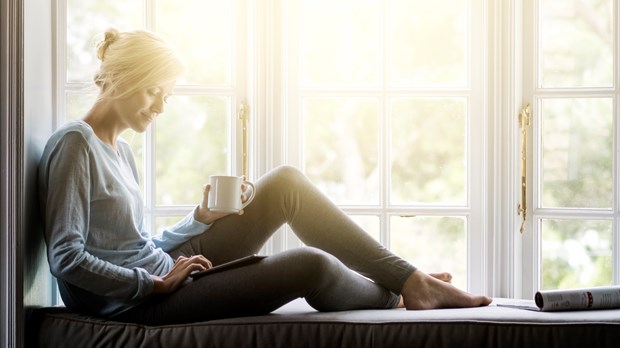 I was only a couple of years into ministry and already on the verge of burn out. As the director of a youth outreach organization, my job often involved early morning breakfast meetings with donors, followed by administrative duties throughout the morning and early afternoon. Most of my direct time with high school and middle school students started in the late afternoon, followed by a slew of evening events.
I worked around the clock, and no one—including myself—batted an eye. Ministry can, after all, be the job that seemingly never ends. However, it is also the job that combines head and heart—the job we can't imagine not doing.
Then I had a conversation that changed me.
Lamenting the burdensome schedule of ministry to a friend who pastored a local church, he gave me the following advice—break your day into thirds. As Andrew had learned from a mentor, in order to run the marathon of ministry, you have to break your day into smaller segments. Otherwise, it's too easy to work yourself into the ground, as I had already begun to do.
"Think of your day in terms of three parts—morning, afternoon, and evening," he told me. "If you know you have a couple of morning meetings and a nighttime event, keep the afternoon sacred." He encouraged me to think of each day's segment in terms of four-hour periods of time. Although it wasn't rocket science, this made sense to me because a normal workday is ideally made up of 8 hours—not 12—as had been the case with me.
His sage advice stayed with me throughout my time in ministry. On program nights, oftentimes I would still be "going" at ten o'clock at night, so I had to learn how to rest at other times throughout the day. I would schedule meetings and complete administrative tasks between the hours of 9 a.m. and 1 p.m., and purposefully return home, go to the gym, or visit a friend in the afternoon hours. Then, I could easily return to work at 5 p.m., ready to go for another five hours. Likewise, if I had early morning prayer meetings or pancake breakfasts, I would try my hardest not to schedule evening meetings. I knew I wasn't going to be at my best after 12 hours on the job, and owed it to everyone—myself included—to rest appropriately.
Staying Put Long Term
Wherever you find yourself in ministry, creating spaces of rest in your day, week, month, and year is imperative to long-term sustainability in the church.
Sandy Hughes, pastor of communications at Central Peninsula Church in Foster City, California, knows a thing or two about sustainability in ministry. A year ago, she finished 32 years in youth ministry, and then stepped into a new role at the church she has belonged to for the last 17 years. Her longevity in youth ministry in particular is admirable, given the average tenure of a youth pastor is just over three years.
What sets Hughes apart, not only from other youth ministers, but also from other persons in positions of church leadership? The answer is simple—the daily, weekly, and yearly rhythms of rest and play naturally built into her schedule.
During her youth ministry days, she often blocked her days into thirds. After devotions, she spent her mornings designing, planning, and organizing. Her afternoons usually involved communing with people, primarily students and adult volunteers. Then, because of the flexibility her schedule allowed, if she anticipated working a late night, she adjusted the rest of her day—before and after—accordingly. If she worked late on a weeknight, she made sure to block out free time during the week to make up for those extra hours. It was usually easiest for her to do this on Fridays, which were generally more flexible with the weekly church calendar. Additionally, the church elders sought to care for the staff by limiting evening responsibilities to two nights a week.
Now, nearly a year into her new role, Hughes is still finding her way in a position largely dominated by social media. She still breaks her days up into thirds.
"I try to organize tasks into certain days," Hughes said in a phone interview, "because it helps create a rhythm for me. I suppose it's like block scheduling, but certain parts of my job tend to fall on certain days." For example, worship services are held on Sunday mornings, but on Sunday afternoons she creates and schedules all social media posts for the week. Wednesday mornings are spent strategizing future weeks, while Wednesday afternoons are more detail-oriented—organizing the weekly e-newsletter, updating the website, implementing web design, and meeting with individual staff. Thursdays and Fridays are largely encompassed by Sunday morning preparation—from printing bulletins to creating slides to texting updates, Hughes' team is responsible for anything and everything communication-oriented at the large, multi-site campus.
Since she oversees communications for three different campuses, and because her role is a new position for the church as a whole, in a way, she's learning as she goes. Still, Hughes holds Saturdays and Mondays sacred in her schedule because taking care of herself is so important.
Always More to Do
"That's always the hard part," she states. "You have stuff flying at you all the time. You have hurt and broken people, and you have people reporting to you. Not having systems down and a plan in place makes it really hard to grasp everything God has called you to do, including the ability to say no—which I think is one of the hardest things for women in ministry."
I couldn't agree more—and it begs me to ask, is it the same for you? Do you have systems down and a plan in place so you can do everything God has called you to do? If not, what biblical guidance might you find in the life of Jesus?
Perhaps one of the most famous passages of Jesus breaking from work is found in Mark 6:30–32 (NRSV):
The apostles gathered around Jesus, and told him all that they had done and taught. He said to them, "Come away to a deserted place all by yourselves and rest a while." For many were coming and going, and they had no leisure even to eat. And they went away in a boat to a deserted place by themselves.
Jesus' directive was simple—get away and rest for a while. The word translated as "rest" here occurs 12 times in the New Testament. From Matthew to Revelation, followers of Christ are instructed to break with him and with the Spirit. While a specific template of breaking your day into thirds is not given, the exhortation to cease from activity is given. The message for us then, as women in ministry, is simple—if we are called to the work of Christ and called to groundbreaking work in the kingdom of God, then we are called to rest.
Make It a Habit
So, what are you doing each day to bring about rest and its titillating counterpart rejuvenation?
In her new book Keeping Place, Jen Pollock Michel writes, "There is joy in regular, rhythmic reprieve from the weary world of work for both the Jew and Gentile—even if work was initially given to God's people as blessing, not curse." Just as Sandy Hughes came to realize after years of ministry, there is deep value and joy found when we step away from rhythms of work and enter into rhythms of rest.
Whatever you have to do to make rest a priority in your schedule, do it. Maybe it starts with noticing—actually noticing what your schedule looks like on a daily, weekly, monthly, and even yearly basis. In each of your areas of responsibility, intentionally strategize how to build periods of rest into your calendar. Perhaps it looks like breaking your day into three- or four-hour sections, and truly ceasing from activity, so you are not working from dawn to dusk, burning the candle at both ends. Maybe it means sticking to weekly days off, or breaking your week into equal parts sleep, work, and restful recreation.
I don't know what it is for you, but I do know implementing rhythms of rest into your life makes the difference in the end—especially when it comes to longevity and sustainability in ministry.
And that, if I'm not mistaken, is what we seek and desire in this deep calling.

Cara Meredith is a writer and speaker from Seattle, Washington. She is a member of the Redbud Writers Guild and co-host of Shalom in the City's monthly book club podcast. She holds a Master's of Theology (Fuller Seminary), and can be found on her blog, Facebook, and Twitter.