Making the Leap from Marketplace to Ministry
Five truths to keep in mind when God calls you to a big career change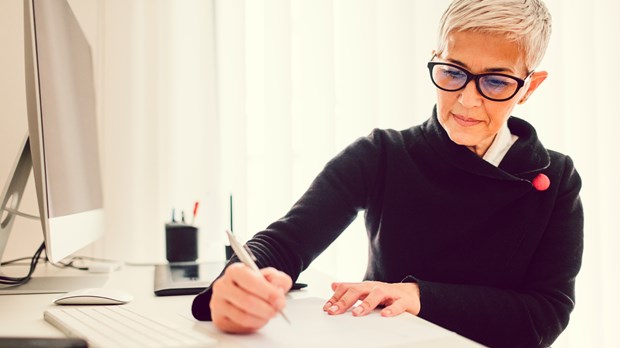 My move from business to full-time ministry happened so fast, I probably should have seen a chiropractor for whiplash. I had held a litany of diverse jobs over the years―everything from fast food cashier to customer service representative, wardrobe coordinator on a Christian nativity musical tour to a very brief stint in the technical department of a major city's opera house.
Despite my patchy resume, I finally settled into a project manager position with a legal publisher, which lasted over 11 years. I was good at my job and really loved my team, but I always had a sense I should be doing something else. The specifics of what that something else was escaped me. I had the vague notion I should find a more creative career, but I lived in Los Angeles, a city of a thousand different assortments of creative jobs, and didn't know where to begin. Paralyzed by options, I stayed put―until the day I felt a firm, but gentle, nudge to explore seminary. Something inside of me clicked into place as I read the program description.
After a brief time wrestling with the decision, I applied, thinking, Well, I guess when I finish in a few years, I will…go work for a church? Doing…some kind of thing? Thankfully, God had more coherent plans. Four months into taking classes, I was encouraged to apply for a small groups position at my church. Suddenly, at the age of 36, without a lot of planning or fanfare, I found myself in full-time ministry for the first time and completely unaware of the differences between business and ministry. Here are some truths I―and other women who have made similar moves―have learned from making the transition.
1. Your work history is an asset for ministry.
So many people I have encountered―from the new college graduates in my seminary classes to the most seasoned pastors on staff―received their call to ministry early in life. While that seems to be the case for the majority of people in full-time ministry today, there are plenty of biblical and modern examples of God calling people later in life, too.
The Rev. Kim Dorr-Tilley was solidly ensconced in the entertainment industry in production and casting before ending up as a talent agent, an occupation her skills, gifts, and experiences helped her thrive in for over 20 years. After finding Christ, she began sharing her new faith with so many others that even her friends observed she might have a new calling, which led her to seminary and then ordination. For several years, she kept a foot in both worlds―serving part-time as a pastor at a church in Los Angeles while continuing to run her talent agency. Now a full-time pastor, Dorr-Tilley sees God's hand in the entirety of her path: "I am so glad God called me to be a talent agent before he called me to be a minister. It was as a talent agent that my heart for advocacy was born―it created my heart for ministry."