Top 10 Articles of 2017
You don't want to miss any of our most popular articles.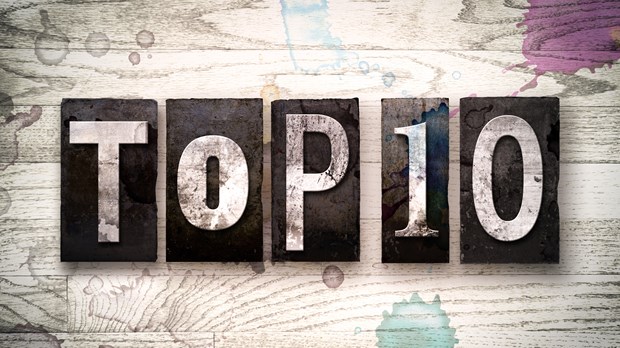 Each December, we love to take a look back at our most popular articles of the year. As usual, our readers enjoyed a wide variety of topics, never shying away from the tough subjects. From imposter syndrome to ministry mistakes to singleness—our top articles carry great wisdom for any woman in church leadership. Take a look—you don't want to miss any of these.
1. The Surprising Reason Women Go to Seminary
And what it can teach churches about discipling women.
Sharon Hodde Miller
2. Why We Need Single Women Leaders
The unique challenges and powerful insights of unmarried ministry leaders
Amy Jackson
3. My Biggest Ministry Mistake
Ten leaders weigh in to help others avoid their mishaps.
Dorothy Little Greco
Understanding your spiritual gifts can help you determine the work to which God has called you.
Jo Saxton
5. Boundaries for Part-Time Ministry
9 steps to set healthy limits
Amy Simpson
6. Five Ways to Invest in the Next Generation of Leaders
Practical tips for raising up more women in ministry
Laura Copeland
7. 8 Guidelines for Ministering to Men
A nuanced alternative to the Billy Graham Rule that views men—and ourselves—first as being in the image of God.
Jill M. Richardson
A creative way to avoid burnout in ministry
Cara Meredith
Cathy Loerzel founded The Allender Center to help people find healing from abuse and trauma.
Jen Oyama Murphy
How to stand firm in who God says you are when you feel like a phony
Stephanie O'Brien
Amy Jackson is associate publisher of WomenLeaders.com.