My Biggest Ministry Mistake
Ten leaders weigh in to help others avoid their mishaps.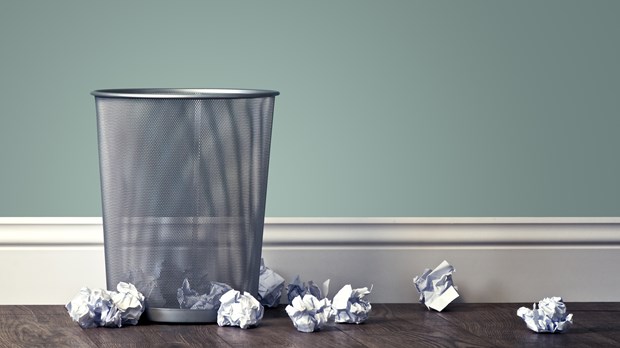 As I look back on my 35 years of church leadership, I am struck by a peculiar dynamic. I struggle to recall many of the times when God has shown up and powerfully proven his love, but I remember every detail connected to my mistakes. There was the time when I organized an end-of-the-year celebratory dinner for 80 people and forgot to assign someone to bring plates and utensils. Perhaps a small mistake, but it still stands out in my mind.
Another far more consequential mistake that still makes me weep. One of our team members had been struggling with severe depression. Though we were aware of this, we did not know the depth of her depression or that we should have physically checked her in to a hospital. After a particularly stormy weekend, she committed suicide. We don't blame ourselves, but we do see that if we had known more, we might have been able to help prevent this tragedy.
Such memories bring a mixture of shame, pain, and regret—a feeling that most of us prefer to avoid. But no matter how smart or seasoned we are, we will make mistakes because we are flawed and broken creatures. Any time we can learn from someone else's mistakes, however, we should! In the hope of helping others avoid blunders, I asked ten seasoned leaders to share their own mistakes.
Fearing My Own Strength
In my previous church, I was the Minister of Pastoral Care and functioned as an assistant pastor. In fact, congregants introduced me as their pastor. At the core of my being, I am a shepherd and theologian who loves to write and teach. I teach seminary classes to pastors and lay leaders. Yet, one of my references told those interviewing me for my current position that my weakness is not owning up to the power and influence I have. I think she's right, and that's a mistake.
—Marlena Graves, author and director of adult discipleship
Failing to Say No
My lack of healthy boundaries in ministry was a recipe for burnout and eventually became my undoing. I loved being needed—but I loved it too much. I could not say "no" or let go of control in some areas. Time with a counselor helped me recognize my unhealthy patterns. Time spent in prayer, solitude, and honest conversation with a couple of close friends helped me maintain those boundaries, and serve God and others with more freedom and joy.
—Michelle Van Loon, author, speaker, and lay leader
Giving too Much of Myself Away
As a pastor and because I love people and ministry, I thought I needed to be completely open and vulnerable to everyone. Other mature Christians tried to help me understand how to be honest, but not overly vulnerable. Thinking I knew better, I did not heed their advice. Big mistake. I quickly learned how some individuals within the congregation took advantage of me, appearing to be interested in a friendship, but only wanting to be my friend for their gain. After several years of this, I found myself somewhat isolated because I built walls to protect myself. Now, I have been gradually working my way back to the middle, but this time with more wisdom and godly maturity.