How to Be the Elephant in the Room
Is it possible to be yourself, or should you become "one of the guys"?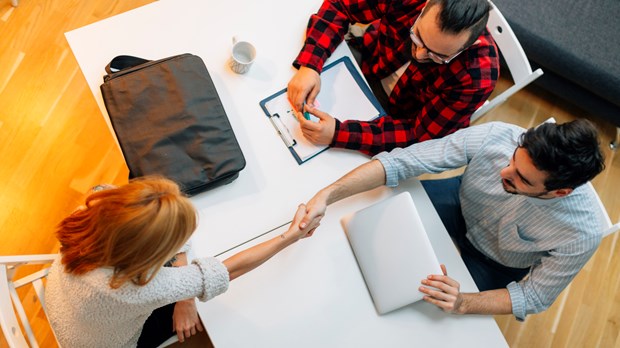 Esther is my hero. Thankfully, I'm rarely called to put my life on the line by entering a king's presence uninvited. I do, however, often look to Esther for courage when I am called to step into rooms where I don't feel comfortable.
Last week I received an invitation to a breakfast meeting for local lead pastors. I glanced over the recipients of the email to see if I knew anyone who was attending and realized I was the only woman on the list. My heart sank.
I'm with groups of pastors all the time. When I'm with leaders from mainline denominations, urban churches, or post-Christian contexts, there's wonderful diversity—including many women. But when I'm invited to evangelical events, where I feel I most belong theologically, I'm often the only woman in the room. This leads to some awkward moments. For instance, one time someone assumed that I was there only to take minutes for the event. Another time one of the other pastors joked that the room got prettier when I entered. And, in addition to the usual discomfort of being the elephant in the room, there are some who believe "elephants" shouldn't even be in the room. There are valid reasons I'm uncomfortable being the only woman in the room.
As I lay in bed the morning of the breakfast meeting, I realized I was rehearsing short, catchy ways to sum up my ministry and church. I've been to enough of these events to know the questions I'll be asked: What's your church brand? What's your church strategy? These questions assume a certain management style of pastoring that doesn't fit me. While women certainly can succeed in this style of management, the way I lead my church doesn't look like management. My style is more creative, collaborative, and relational. I am guided by intuition, and we gather together as a church to investigate our next steps together. There is permission to experiment and fail, (When we learn something, though, how is that a failure?) There is certainly a structure and a creative strategy behind that process, but it's not as clear cut as the answer I'm expected to give at these meetings.
Can't I Just Be Myself?
Why do I feel the need to justify my leadership style and the way my congregation follows God's leading? It should be enough to say, "I'm trying to lead by following the way Esther led." But I get the feeling that in a room full of people studying the latest ministry strategies, that comment would elicit eye rolls.