From Performer to Pastor
An interview with gospel singer—and pastor—CeCe Winans Love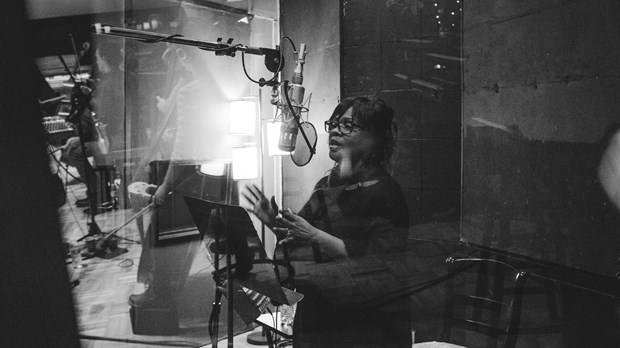 CeCe Winans Love is known for many roles. With her family, especially her brother BeBe, she was a longtime fixture in Gospel music before launching a solo career. Now she's a ten-time Grammy Award winner, a wife, a mother, a friend to many, a TV personality, a book author, the subject of a documentary, and a voice of inspiration to generations. We wanted to talk with her because she's recently added another role: pastor.
Can you start off by telling us what you're doing with your life these days?
I am co-pastoring a church with my husband: Nashville Life Church in Nashville, Tennessee. This year we celebrated our fifth anniversary. And I just released a brand-new album titled Let Them Fall in Love. It's my first released music in over nine years.
The last five years I've been really focused on the church. It's taken up all of my time and heart and passion. There was a call that my husband and I answered; this was something that we had not planned on doing in our lives. But we've been empowered to serve, so we are making disciples. That's our focus for our church, to make disciples. The majority of the church is Millennials, which is very exciting. It's a diverse church. You see people from all walks of life and all different ethnic backgrounds. It's pretty awesome what God is doing. I'm really, really busy these days, but I'm really, really happy. I'm trusting in the Lord. And whenever you lay down your life for him, he always shows up in an immeasurable way.
You and your husband are co-pastors; how is your role different from his?
I'm here to support him 200 percent. I'm focused on making women disciples. And he's focused on the men. We are an independent church, but we have an advisory board, a directors board, and a board of accountability. He leads, and I help him lead. I'm his support.
We both understand the massiveness of the call, especially on him, at this stage of our lives. God is so faithful because not only are we working together, but my son and daughter are involved as well. We all preach and teach and lead, and God has called us as a family. We're a priestly family.
What are some of the challenges and joys of co-pastoring with your husband?
The challenge is just being in such unfamiliar territory. I feel so unqualified. But God equips when he calls. I've always believed that. With my singing, I hear better singers every day. But it's because of my heart and my passion for God that he continues to celebrate me, bless me, and give me a platform for his glory.