How to Advocate for Singles in Your Church
Minding the margins to draw everyone in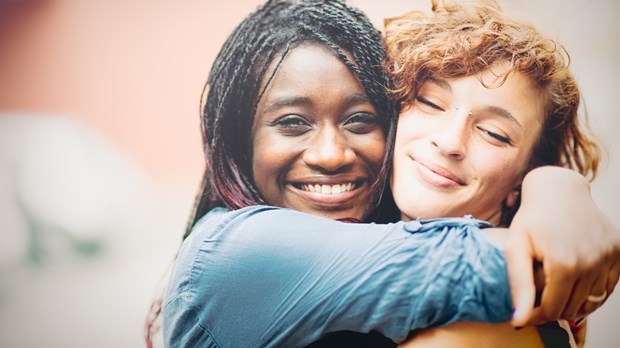 Based on the messaging in many evangelical churches today, one might think that Christians believe that people are only able to fully practice Christianity as spouses and/or parents. This is a bit ironic because the two men whose teachings have formed the foundations of our faith practices—Jesus and Paul—were neither! Meanwhile, the last census revealed that 45 percent of the US population over 18 is single—the highest number on record, and a massive increase from just a few decades ago. This percentage is even higher in states with large cities. The median age of first marriage is also higher than it's ever been: 29.5 for men and 27.4 for women.
With an increasing number of singles seeking out how to "do life" without the spouse their church assumes they have or should have, it's crucial that we as leaders bring singles out of the margins, where church culture has stranded them, and into the fullness of the family of God. And since the majority of this growing population of singles is women, your advocacy as a woman in leadership is especially needed.
If you're single, you may already know the areas where your church is potentially marginalizing singles—or maybe not. Once, during a conversation with a coworker at a large church where I worked, I discovered that a vast majority of our welcome team volunteers were single people. Because that wasn't my department, I wasn't aware that was the case—which got me curious about our other departments. Doing a little digging, I found out that the same was true for the volunteers who served with the nursery, children, and youth. These were people who showed up every week, and typically were involved in more than one ministry. Conversations with some of these faithful single volunteers, however, sounded very similar: they had a high commitment level to the church, but expressed that they did not feel that the church valued them all that much. It wasn't that they felt unappreciated in their volunteer roles, but rather that they didn't feel there was a "place" for them in the church in general.
A quick glance at the programs and groups we offered revealed why they felt that way: there was a weeknight group for singles under 35, but nothing beyond that age. Meanwhile, Sunday mornings offered marriage- and family-related groups, but only an occasional "catch-all" class for everyone else. It was easy to see why these unmarried volunteers felt unseen and unimportant in spite of their deep involvement. The oversight was lamentable, but unfortunately, not unusual. Many church cultures naturally—though unintentionally—exclude those are not married. And even though I myself am single, I had missed it.