How to Advocate for Singles in Your Church
Minding the margins to draw everyone in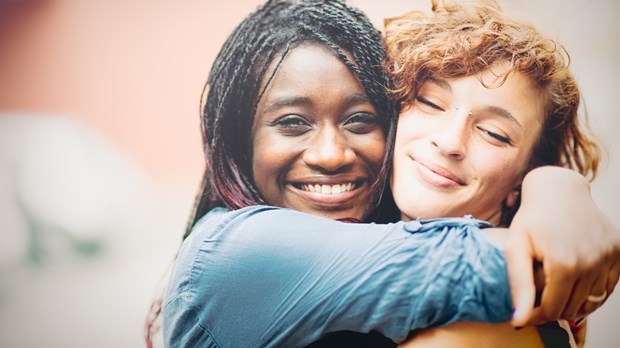 Based on the messaging in many evangelical churches today, one might think that Christians believe that people are only able to fully practice Christianity as spouses and/or parents. This is a bit ironic because the two men whose teachings have formed the foundations of our faith practices—Jesus and Paul—were neither! Meanwhile, the last census revealed that 45 percent of the US population over 18 is single—the highest number on record, and a massive increase from just a few decades ago. This percentage is even higher in states with large cities. The median age of first marriage is also higher than it's ever been: 29.5 for men and 27.4 for women.
With an increasing number of singles seeking out how to "do life" without the spouse their church assumes they have or should have, it's crucial that we as leaders bring singles out of the margins, where church culture has stranded them, and into the fullness of the family of God. And since the majority of this growing population of singles is women, your advocacy as a woman in leadership is especially needed.
If you're single, you may already know the areas where your church is potentially marginalizing singles—or maybe not. Once, during a conversation with a coworker at a large church where I worked, I discovered that a vast majority of our welcome team volunteers were single people. Because that wasn't my department, I wasn't aware that was the case—which got me curious about our other departments. Doing a little digging, I found out that the same was true for the volunteers who served with the nursery, children, and youth. These were people who showed up every week, and typically were involved in more than one ministry. Conversations with some of these faithful single volunteers, however, sounded very similar: they had a high commitment level to the church, but expressed that they did not feel that the church valued them all that much. It wasn't that they felt unappreciated in their volunteer roles, but rather that they didn't feel there was a "place" for them in the church in general.
A quick glance at the programs and groups we offered revealed why they felt that way: there was a weeknight group for singles under 35, but nothing beyond that age. Meanwhile, Sunday mornings offered marriage- and family-related groups, but only an occasional "catch-all" class for everyone else. It was easy to see why these unmarried volunteers felt unseen and unimportant in spite of their deep involvement. The oversight was lamentable, but unfortunately, not unusual. Many church cultures naturally—though unintentionally—exclude those are not married. And even though I myself am single, I had missed it.
So how can we best advocate for singles in our churches? For starters, we need to talk to some single people about their experience. If you're married, keep in mind that your experience as a single person may not reflect the reality of being single today. Dating apps and smartphones have completely altered the landscape of dating, even just within the past five years. Take the posture of a learner when you're listening to unmarried people in your community. Find out where their hurts and joys are without getting defensive or making promises. Remember that there are many different "single experiences"—a never-married 42-year-old, a 63-year-old widow, and a 29-year-old divorcee have vastly different experiences of singleness.
Beyond talking to single people in your church, here are three areas to examine to determine how you might advocate for the unmarried in your church context:
1. Programs and classes.
Obviously it's impossible to have a program for absolutely everyone, although in our consumer culture, that can be what people expect. But with what you are offering, are you communicating to unmarried people that they aren't important to the church?
Look at the classes and groups that happen on Sunday mornings. Are you offering age/stage ministry only to select groups?
Who are your special events meant for? For example, are they primarily marriage seminars, date nights, and marriage retreats? Is this out of balance with events singles can attend, and/or do you have any singles-focused events?
Look through your church website and think through it from a single's perspective. If someone who isn't married is looking to get connected into your community, does your website reveal any barriers to doing so? For instance, does your women's ministry schedule assume most women stay at home with their kids?
2. Involvement.
Church life moves fast, and leaders can easily get bogged down in attendance numbers and event logistics without noticing who's in the room. So ask yourself: Who is participating and who isn't—are there a lot of singles, or very few?
How diverse is your lay leadership? Does it fully reflect your congregation? Are there more unmarried people represented there, or fewer than there should be?
Go outside of your department and investigate the number of singles volunteering across departments. Because they have more availability and can be more dependable, singles might be getting overextended. They're at a particularly high risk for burnout if they feel like the church doesn't really care about them.
3. Messaging.
Social psychologist and author Christena Cleveland writes, "The marginalization of single people in the church is not just a sociological problem; it is also a theological problem. … Not only does this corrode the identities of single people who are rightful and invaluable members of the family of God, it tarnishes our perception of God." What you communicate to the singles in your community in both obvious and subtle ways has a massive impact. In fact, sometimes the subtle messages are the most damaging.
How does your church portray the idea of family? In your marketing, sermons, and classes, is family spoken of exclusively as the people you live with and gave birth to? Consider how Jesus talked about family in Matthew 12:47–50: "Who is my mother, and who are my brothers? … whoever does the will of my Father in heaven is my brother and sister and mother." How often does your church speak about family in this way?
Consider your sermon series in the past year. How many were obviously focused on marriage and family? Do you ever have a sermon or sermon series directed toward singles?
Is the existence of singles in your congregation ignored or acknowledged? Are their challenges taken seriously or dismissed? I can't tell you how many times I've heard, "You married people know what I'm talking about!" or something similar in a sermon. I've found that anecdotes, stories, jokes, and examples from the pulpit almost exclusively reference marriage and family, while positive references to being single are nearly nonexistent.
In her book Living into Community, Christine Pohl writes, "The character of our shared life—as congregations, communities, and families—has the power to draw people to the kingdom or to push them away. How we live together is the most persuasive sermon we'll ever get to preach." In light of this truth, our collective mission becomes having the eyes to see those who feel pushed away from the kingdom and not only acknowledge them but honor them. Jesus recast the vision of family in the Gospels—will we follow his lead? Or will we keep unintentionally marginalizing singles and abandoning them to navigate life on their own? In a culture where people feel more lonely and alone than ever, it is crucial that the church, in its efforts to protect the nuclear family, doesn't further isolate those who don't have one.
Prioritizing marriage and family isn't a bad thing. But a church environment that constantly reinforces the idea that marriage and children are both the ideal and the goal of life conveys an unbiblical message to everyone, not just singles. As you think and pray about how to be an advocate for singles in your church, realize that some—though not all—of the unmarried people in your congregation would prefer to be married. There can be pain attached to this reality, but if I might speak for all singles everywhere for just one moment: unmarried people would prefer not to dwell on what they don't have or be treated like they're lacking or deficient in some way. When Jesus promises abundant life, he doesn't promise it only to those who get married! The church can be a place where singles hear not just the gospel, but some other good news as well: that they are loved and whole and defined by who they are in Christ, not by their marital status.

Amanda Fowler has a Master of Arts in Theology from Fuller Theological Seminary, and after 13 years in Los Angeles has just relocated to her home state of Michigan. She is in the process of discerning what life and ministry look like in a place with winters.