Join Our Summer Study Group
Meet with women from across the country for community, encouragement, and discussion.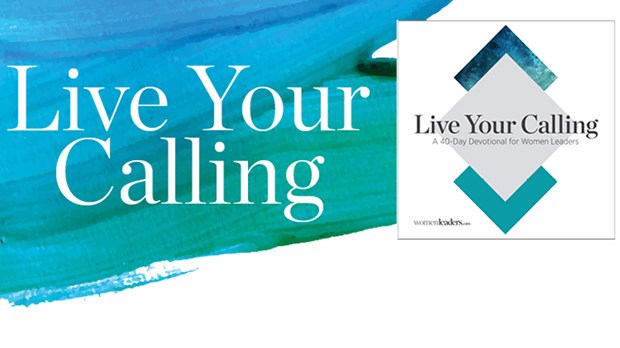 I was naïve when I took my first staff position at a church—about a lot of things. As the minister for small groups and community outreach, I was eager to get started and excited to join people together in meaningful community gatherings. The church didn't have small groups prior to my arrival, and I knew I'd face some battles getting buy-in, but there were far more than I expected. Further, I underestimated the transition from volunteer leader to staff leader. I was used to having my closest friends and allies right in my ministry. I didn't realize that my new official role would shift the power dynamics and make finding close friends in the congregation difficult. In addition, I had hoped to bond with other female leaders, but it seemed there was always an undercurrent of competition in our interactions.
I also underestimated how much my gender and age would affect the congregation's perception of me. While many were very supportive of me, the few that weren't were incredibly vocal about it. All of this led to a really lonely experience in ministry. Sure, I had great support from the other pastoral staff (all male), and I did find a handful of close friends over my four years in that church, but leadership was lonely. There were things that my coworkers didn't understand about being a woman in my role. And there were things that the congregation didn't understand—or couldn't know—about being on staff. I felt caught in the middle, and I struggled to find people with whom I could truly be honest.
What's fascinating is that because of my role at WomenLeaders.com, I now know I wasn't alone in that feeling. Many—maybe even most—women leaders feel lonely in their roles. And with few other women leaders around, it's difficult to know how to remedy the loneliness. I hear it from leaders all the time. As I edited our devotional, Live Your Calling, this deep pain was at the forefront of my mind. That's why we included group questions and activities for each week. Our hope is that women who pick up the devotional might gather a group of other women together to work through it together. ("How I Found a Support Network" has great tips for finding a group of women leaders for support!) But here's the reality: women often have to look outside their context to find other leaders for support, encouragement, and friendship. So WomenLeaders.com has decided to help in that endeavor.
This summer we'll be moderating a private Facebook group dedicated to going through Live Your Calling together. Beginning Monday, July 10, we'll have live Facebook videos, discussion questions, encouragements, and more for anyone interested in following along. Join by yourself and meet other women across the country, or join with a friend so you can experience it together. It's open to everyone!
You'll get to hear from some of the devotional writers, meet other women leading in the church, and participate in discussions. We'll be tackling topics like what self-care looks like when you're in leadership, how to navigate difficult days, the unique challenges women leaders face, and how to be an authentic leader. Plus, we'll provide encouraging reminders about your identity in Christ and when to be bold. This group will be a safe environment to tackle the loneliness that so many women in ministry experience. Will you join me? Head over right now and introduce yourself, and invite other women you think would be interested. As a bonus, if you join the group and introduce yourself by 5:00 pm CST on July 6, you'll be entered to win a free copy of Live Your Calling!
Amy Jackson is managing editor of WomenLeaders.com.