3 Questions to Ask a Counselor Before You Get Started
How to discern if he or she is the right person to counsel you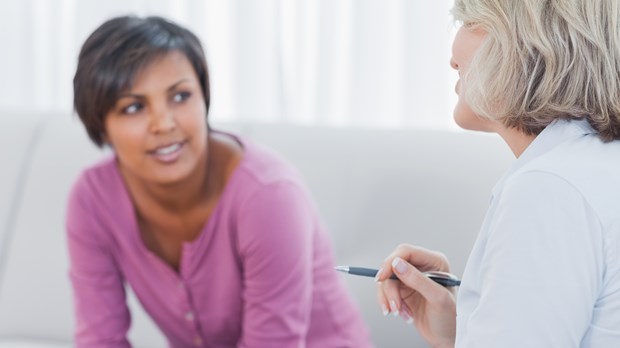 Women face unique issues in leadership, and it's okay to meet with a counselor to work through them. In my role as a ministry leader at a Christian college, I found myself in tears as I described to a colleague the significant toll the ministry I coordinate takes on me. She gently pointed out that we can experience vicarious trauma as we minister to others. Vicarious trauma is "the emotional residue of exposure [that helpers have] from working with people as they are hearing their trauma and become witnesses to the pain, fear, and terror that trauma survivors have endured." I know you wear many hats as a ministry leader, but "bearing witness to [your congregation's] pain, fear, and terror" is probably one of your most important responsibilities. Counseling is a wise option for mitigating burnout and cultivating lasting, life-giving practices to help you flourish in your ministry role.
What happens, though, once we have decided to pursue counseling? What is that initial phone call supposed to sound like? How can you assess if a counselor is equipped to help you navigate the unique challenges you're facing in ministry?
Typically, a new counseling relationship begins with an email like this: "Dear Rebecca, My pastor gave me your name as a potential counselor. Do you have space to begin counseling?" In those precious moments between receiving that email and setting up a phone call, I pray for wisdom and discernment for both of us as we seek to begin a meaningful helping relationship. After setting up a time to touch base over the phone, I dial the number of a potential new counseling client with great anticipation for the conversation at hand. These conversations are holy grounds of hospitality, a chance to meet a fellow image bearer in his or her time of need, distress, grief, or frustration.
The point of this initial conversation is to see if you and this potential counselor are a match—if he or she will be able to work with you in helpful ways. To determine this, there are three questions you should ask a potential counselor.
1. What is your training?
Counselors come from all sorts of training frameworks and backgrounds, and their methods are tied to their theology of change—how we change, heal, and grow. Listen to your counselor's answer; he or she is answering with his or her theology of change. If you hear words like "Cognitive Behavioral Therapy," "psychoanalytic tendencies," or "biblical counseling," write them down, google them, and get to reading. You do not need to become an expert in the various kinds of therapies. Instead, you'll simply want to assess whether the kind of therapy the counselor uses is consistent with your understanding of change.
Here's another way to look at it: In your journey with the Lord, what have been agents of meaningful change? For example, as believers, our lives are often shaped by intentional practices like prayer, corporate worship, and Bible study. These practices are not just things to do, but the way we open ourselves to God. It's not necessary that your counselor lives life exactly as you do, but will he or she value these the same way you do? Is your counselor willing to creatively integrate these things into the counseling process?
God has given us all sorts of people and methods to be helpful. The Holy Spirit is not bound to one form of counseling methodology. Instead, you'll need to find one that reflects your theology of change.
During one intake call, a woman asked about my counseling framework, and I shared my methodology. She shared openly that my particular method made her uncomfortable because she'd had a negative experience with it in the past. So, we prayed together and I sent her a list of referrals for other counselors. Giving feedback for what you're looking for is not a hindrance to developing a healthy counseling relationship; it will serve as a great strength in the process. I felt nothing but admiration and hope for the woman I spoke with that day.
In general, it's highly likely that as someone in ministry, you're looking for a biblical counselor who is committed to rooting your counseling conversations in the person and work of Jesus Christ and Scripture. Of course, there are exceptions. You might choose not to work with a biblical counselor in cases of serious mental health disorders or in seeking inpatient care. These exceptions usually come when medication or a larger treatment team is needed. Biblical counselors are most often rooted in the local church and other counselors or therapists are more likely based in medical practices that offer comprehensive treatment.
2. Who do you turn to for oversight and collaboration?
As ministry leaders, we know better than most the danger of practicing in isolation. The same is true of counselors and therapists. Unfortunately, it's common for counselors to be disconnected from each other and the church. If your potential counselor practices from a faith-based perspective, ask how he or she views oversight or collaboration with the local church. Consider asking about who and what kind of spiritual authority is speaking into his or her life. This does not mean that your counselor must prove how churchy or connected he or she is. Rather, this question is meant to invite your potential counselor to talk about ways he or she rejects being in isolation. Your counselor is shaped by the people he or she seeks out for support and guidance, and this will impact you in your work together.
In my own counseling practice, I spend at least three hours a week in supervision, consultation, or collaborative conversation with counselors who are older and wiser. Beyond that, I have a myriad of informal supportive practices in my life that contribute to my ability to help the clients I'm working with, including Bible study, Sunday morning worship, and meaningful friendships. I'm committed to finding the appropriate support and collaborative partnerships to sustain a meaningful counseling practice. As both you and your counselor carry a heart for helping people, it's wise to have an understanding of how your counselor prioritizes supervision and collaboration.
3. What experience do you have related to my goals?
Women in ministry seek out counseling for a number of reasons. You might be ready to begin counseling because you've experienced anxiety or depression, suffered a trauma or loss, have concerns about your or a family member's mental health, notice personal patterns of anger, have questions about parenting, or any number of other valid reasons. It's important to share your goals for counseling during this initial conversation. In other words, share why you're seeking counseling.
Then ask your potential counselor about his or her experience with your goals. The purpose of this question is less about finding out what he or she knows, and more about hearing how he or she talks about the issues you're facing. If you're seeking help for anxiety and depression, and your counselor immediately refers you to a psychiatrist, you have a greater understanding for how he or she views walking through anxiety and depression. To be clear, a psychiatric intervention for anxiety and depression can be rooted in wisdom, expertise, and care, but it also can be hastily offered. This is where discernment is important. Did the way your potential counselor speak of your goals for counseling resonate with you? Beyond their experience (or lack of experience) in the areas of your goals, did the potential counselor respond genuinely with compassion for how you might be feeling? Did he or she thank you for sharing with them? Did the potential counselor have a posture of gratitude for the privilege of walking with you? Consider your initial interaction with this potential counselor feels to you. If you don't feel you've connected with the counselor in some way, this may not be the right counselor for you.
At the end of these phone calls, I tell my potential clients, "It matters if you like me." This might sound egotistical, but it has a different purpose rooted in humility. Let's be honest, not every intake call results in a good connection—and that's okay. By mentioning that I want clients to like me, I acknowledge that it's okay to move on to another counselor if they didn't feel a connection with me, or if they felt at all awkward in our conversation. How you experience your counselor interpersonally matters. In order for the relationship to be productive, my clients need to feel comfortable with me, both in sharing personal stories and in advocating for themselves. Ultimately, a counselor does not fix or give advice to effect lasting change in a client's life. Rather, counselors cultivate an environment where meaningful insights are made and productive skills are practiced. These are complex, emotionally charged goals, none of which will be easy, but they will become more palatable if you like your counselor.
Often, people find me because a friend or pastor gave them my name. That endorsement is humbling and powerful. I never assume, however, that just because I was referred to someone that we will be a wise fit. Women ministry leaders' work environments and reasons for seeking counseling vary. With the enormous responsibility placed on you as a leader, the person you select as a counselor should be able to answer these three questions in a way that compels and energizes you for the process before you. My hope is that as ministry leaders we're stepping into seasons of counseling with someone we feel comfortable spending time with. To do that, we must discern the right person to walk alongside us.

Rebecca Meyer (M.A. Counseling, Westminster Theological Seminary) counsels with Cross Care Counseling and in the Chaplain's Office at Wheaton College. She lives on the South Side of Chicago with her husband, Ben.