3 Questions to Ask a Counselor Before You Get Started
How to discern if he or she is the right person to counsel you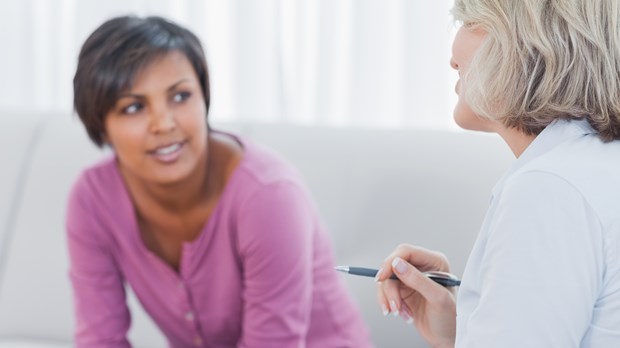 Women face unique issues in leadership, and it's okay to meet with a counselor to work through them. In my role as a ministry leader at a Christian college, I found myself in tears as I described to a colleague the significant toll the ministry I coordinate takes on me. She gently pointed out that we can experience vicarious trauma as we minister to others. Vicarious trauma is "the emotional residue of exposure [that helpers have] from working with people as they are hearing their trauma and become witnesses to the pain, fear, and terror that trauma survivors have endured." I know you wear many hats as a ministry leader, but "bearing witness to [your congregation's] pain, fear, and terror" is probably one of your most important responsibilities. Counseling is a wise option for mitigating burnout and cultivating lasting, life-giving practices to help you flourish in your ministry role.
What happens, though, once we have decided to pursue counseling? What is that initial phone call supposed to sound like? How can you assess if a counselor is equipped to help you navigate the unique challenges you're facing in ministry?
Typically, a new counseling relationship begins with an email like this: "Dear Rebecca, My pastor gave me your name as a potential counselor. Do you have space to begin counseling?" In those precious moments between receiving that email and setting up a phone call, I pray for wisdom and discernment for both of us as we seek to begin a meaningful helping relationship. After setting up a time to touch base over the phone, I dial the number of a potential new counseling client with great anticipation for the conversation at hand. These conversations are holy grounds of hospitality, a chance to meet a fellow image bearer in his or her time of need, distress, grief, or frustration.
The point of this initial conversation is to see if you and this potential counselor are a match—if he or she will be able to work with you in helpful ways. To determine this, there are three questions you should ask a potential counselor.
1. What is your training?
Counselors come from all sorts of training frameworks and backgrounds, and their methods are tied to their theology of change—how we change, heal, and grow. Listen to your counselor's answer; he or she is answering with his or her theology of change. If you hear words like "Cognitive Behavioral Therapy," "psychoanalytic tendencies," or "biblical counseling," write them down, google them, and get to reading. You do not need to become an expert in the various kinds of therapies. Instead, you'll simply want to assess whether the kind of therapy the counselor uses is consistent with your understanding of change.