5 Tips for Staying in Leadership in Trying Times
Lessons on leading through suffering from the life of Amanda Berry Smith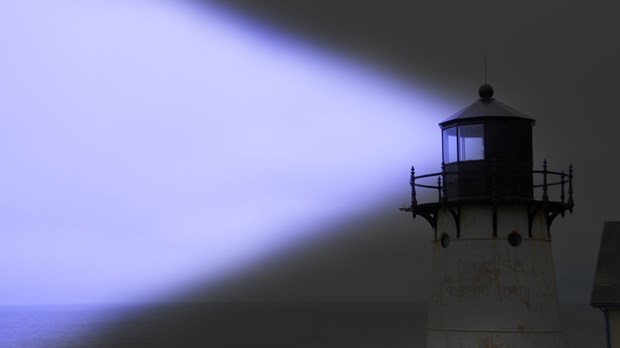 Amanda Berry Smith was a wife, mother, preacher, singer, and missionary in Liberia, Sierre Leone, and other parts of Africa. She was strong, gifted, and admired by many. She was considered a mighty warrior for God's kingdom and one clergyman, Marshall W. Taylor, even proclaimed she was, "a Christian of the highest type." Amanda preached in England, Ireland, Scotland, India, and Africa. She even founded an orphanage in Harvey, Illinois, for abandoned and destitute African American children.
I'm amazed at the many works she accomplished for the kingdom of God. I'm even more amazed that she accomplished these tasks in the face of suffering. Smith became a widow twice. She gave birth to five children and four of them died young. After her second husband died, she became a single mother. She was alone, grieving, disappointed, and suffering. Yet, she was a powerhouse in the body of Christ. She did not lose heart. She continued to serve the Lord no matter what she faced. She organized gatherings for testimonies, discipleship, and prayer. She traveled the world singing songs of Zion at camp meetings and urban revivals. After years of serving as a missionary, her health suffering, she returned to the United States.
In those times of great difficulty, the way she ministered changed. Sometimes she didn't take speaking roles, she just witnessed to the people in her daily life. Amanda witnessed to neighbors and even evangelized random people she met. Amanda Berry Smith's story serves as a model to us that we can continue to serve the Lord in the midst of suffering. It may not be in a way that we are accustomed to, but, like Smith, we can pray for opportunities to be used in significant ways—no matter how small they may seem.
I have found myself many times serving as a leader while personally suffering. When we answer the call to lead, we are leaders every day, all day, 365 days a year. We are leaders whether we are up or down, happy or sad, strong or weak. The people we serve look to us to give direction, to offer encouragement, and to walk with them in times of crisis. They look to us for love.
When things are going well in our lives and we're living on the mountaintop, we find it easier to fulfill our roles. In contrast, when we are in the valley, we can find our responsibilities demanding and draining. It's easy to become discouraged and question God's call on our lives. We feel inadequate, and we lose hope.
Smith's story has taught me that we all face troubles and disappointments, especially as leaders. Despite that, we cannot abandon our calling because of grief, disappointment, discouragement, or bad health. If you are like me, there's a burning deep down in your heart that won't allow you to give up, but getting your heart, mind, and soul to go forward is hard. Here are five lessons I've learned from Smith that keep me going when I want to give up:
1. Take care of yourself.
It's okay to grieve, cry, yell, scream, or see a professional counselor. Do whatever it takes to heal. Henry Nouwen reminds us that we are all wounded healers, but we also want to be in a healthy position to minister. While reading Smith's autobiography, I read about her son Will dying in her arms. After he died, no one came to comfort her—her friends were too busy, and her husband was too sick to travel home. So she took her emotions straight to God, crying, "Lord, help me!" Bring your honest emotions to God, and seek out help to process them in healthy ways.
2. Find a trusted confidante.
Smith shares in her autobiography about a preacher named Thomas Henry who served as a father and mentor to her. She explains that he comforted her heart in times when she was overwhelmed. We all need to find a person to share our burdens with. I often struggle with showing weakness. As leaders, especially women leaders, we think we should have it together all the time. I implore you, find someone in your life where you can take the mask off and be transparent. This will help you to process your feelings, get the support you need, and form the foundation for healthy ministry to others.
3. Set boundaries.
If you are sick or grieving it's okay to reduce your responsibilities. This doesn't diminish you as a leader, but instead helps you become more effective. If you aren't able to connect with someone, connect them with someone else who can help. Smith was a master in setting boundaries. She prayed before accepting every assignment. She didn't just say that she would pray about it; in her autobiography, she details how she labored in prayer before saying yes. She also took times of rest. Though she had a desire to go places, she took the time to rest feel better before continuing.
4. Take time for prayer.
Prayer is crucial during times of discouragement. Just as Jesus took time to get alone to pray, we need that time to grieve, heal, cry, question, and listen. We need time to recharge, refocus, and hear a word from God. Smith was always talking about prayer. She prayed earnestly and boldly in times of trouble. She cried out to the Lord and asked for strength and the grace to endure. She knew that in times of deep trials we often lean more on humans than on God. She had to learn to lean and depend on God in her deepest and darkest moments.
5. Read God's Word.
Several years ago, Donald Lawrence came out with a song entitled, "Encourage Yourself." It is such an inspirational challenge to encourage yourself when you feel down. The song bids us to encourage ourselves with Scripture. The Book of Psalms is abundant with encouraging verses. When I read the Scripture, I remind myself that God is with me. He knows my pain. He will help me. He will heal me. If there's one thing I've learned about Smith, it's that her mind was saturated with Scripture, and she quoted these encouraging words to herself over and over again. This helped her build—and keep—her trust in the Lord.
We know that as leaders we will face disappointments. In these times, I challenge you to reflect on the words of Dr. Martin Luther King, Jr: "We must accept finite disappointment, but never lose infinite hope." King David wrote in Psalm 27:13–14, "I would have lost heart, unless I had believed that I would see the goodness of the Lord in the land of the living. Wait on the Lord; be of good courage, and he shall strengthen your heart; wait, I say, on the Lord!" In the face of suffering, move forward, keep serving, and keep trusting God.

Carmille Akande is a follower of Jesus, a mother of a prince, and an attorney. Carmille blogs at www.carmilleakande.com. Follow her on Twitter @CarmilleAkande.
Information on Amanda Berry Smith for this article was found in An Autobiography: The Story of the Lord's Dealings with Mrs. Amanda Smith the Colored Evangelist Containing an Account of her Life Work of Faith, and Her Travels in America, England, Ireland, Scotland, India, and Africa, as An Independent Missionary.