9 Reasons to Be Thankful for Moms in Ministry
The awkward, embarrassing, and hilarious truth about balancing motherhood and ministry.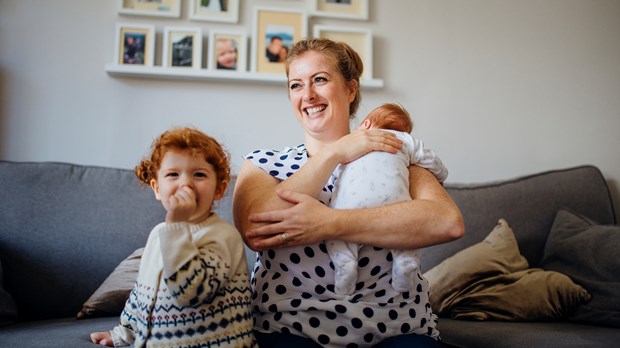 When I think about mothers in ministry, I'm impressed by their gumption. One young mom I know leads worship at her church while her newborn daughter sleeps on her chest in a baby wrap. Another mom I know has her elementary-aged son tag along to her community service events, teaching him how to love his neighbors through practical works. Even I've learned the art of carrying on an important conversation with a potential small-group leader while balancing my daughter on my hip. (Frankly, I never knew what multi-tasking meant until I had to carry a baby around with me at all times!)
I love watching moms live out their calling in church ministry while they mother. It's inspiring! But all ministering moms know that it can also be downright hilarious. So this Mother's Day, we're celebrating all the moms in ministry and all the embarrassing (and funny!) moments they face. As you read through these stories, we hope you'll be encouraged to thank a mom in ministry.
During the week of VBS, we arrived at a new church where I would be the associate pastor. At the finale program, our second Sunday at church, my 4-year-old daughter gave a show no one expected. She had wanted to dress herself that day, and overcome with moving boxes and her well-established independence, I let her. She chose her favorite—a button-up dress. That morning she sang, danced, and swung her arms to the music, but she had forgotten to button the dress below the waist. Which might have been okay, except she had also forgotten undergarments. Did I mention zealous dancing? Everyone saw her everything. My second week. I seriously considered resigning then and there. But then I realized things could only go up from there. They certainly couldn't get any worse. —Still Always Checking Buttons
One morning I was officiating a memorial service. Our church has a small, peaceful, garden-style chapel where a rock waterfall empties into a calming, shallow pool where we would hold a vibrant celebration of life. I normally pray myself into the appropriate solemn and reverent mindset for memorials, but this morning it was near impossible. My sitter bailed last minute, so I arrived to officiate the service with my 2-year-old and 5-year-old sons at my side. I shooed my boys into the chapel with a few toys while trying to greet the immediate family. As I greeted the widow, she hugged me and pointed over my shoulder, "Are those your boys?" I turned to find them knee deep, stomping in the pool, giggling, and shouting. Having no extra clothes for them, I shoved my boys, soaking wet, into a colleague's office with five minutes to spare. —Soggy in Chicago