Working with a Team Means Better Care
Pooling expertise, wisdom, resources, and networks leads to better ministry.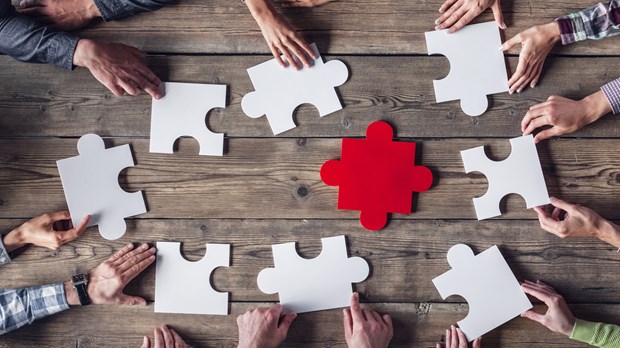 "It's weird." These were not the words I wanted to hear from my son's pediatrician.
For weeks the good doctor had been trying to diagnose what was going on with my son. Lab tests, examinations, ultrasounds; my five-year-old had been given the full work-up. Now, as I sat on the phone in the corner of the gym I took notes on scrap paper, the doctor relayed his surprise—what we thought was improving had suddenly gotten worse.
I was not comforted by his confusion, but took solace when he stated without shame, "I am sending this over to the kidney specialist." After meeting him years before in the hospital, four kids, and countless visits, I have learned to trust his skill and capability in caring for my children. So my confidence in him was bolstered, not diminished when he confessed his need for help beyond his expertise.
My doctor did not hide behind a façade when he didn't have the answer. My child's welfare was his priority, not his ego. When he could no longer help, he did what was needed to find someone who could; he knew the limits of his knowledge, and invited greater knowledge to weigh in.
As we minister to the hurting and deal with the heavy issues weighing on the hearts of those God loves, we must develop the humility to know when we are in over our heads. Their welfare must be a priority over our own pride. A leader who thinks she can answer every question, meet every need, and care for everyone that requires counsel or intervention is no long a leader.
You Are Not a Failure
As women, we often believe that when we can't help someone by ourselves, we've failed. But a call for help doesn't mean you failed in helping the hurting; it means you were willing to engage. When we begin to work in the deep places of people's hearts and clean out the basements of souls, we can assume we will find some things in the dark that we were not expecting—things we're not always equipped to handle.
I don't have the thousands of hours it requires to become an expert in every issue that may walk through my door. I am a Christian, wife, mother, leader, and biblical counselor (not to mention the five-dozen other daily ad-hoc roles I fill). And every once in a while I like to read or catch up with my favorite show. I simply don't have the time or energy to become everything to everyone. But I don't have to.
Wise leaders know they have limits, so they join forces with experts who can help beyond their limits. As Proverbs 15:22 says, "Plans go wrong for lack of advice; many advisers bring success." Advisers are dispensaries of hard-won wisdom, not just anyone offering their opinion. They share their life experiences, expertise, knowledge, and networks. Referring out is not a passive or lazy choice. It does not indicate that we don't want to put in the work to care for people. We do it because after giving all we can, more is needed. So we collaborate and build a team to help the person in need. While we do our best in ministry to be prepared, we must keep open the doors to partner with Christian psychiatrists, doctors, social services, and law enforcement to meet the needs of the hurting.