Changing the Conversation about Holiness
Jess Connolly on calling, co-leading a church, and challenging people to be more in awe of God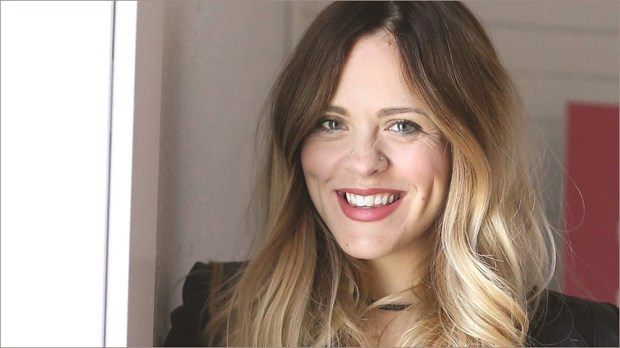 If you're not familiar with Jess Connolly's name, you may be familiar with her work. She started Naptime Diaries (now All Good Things Collective) in 2011, cofounded SheReadsTruth in 2012, and cofounded The Influence Network in 2013. She also co-wrote Wild and Free (2016) and her second book, Dance, Stand, Run, releases today. She and her husband, Nick, co-lead Gospel Community, a four-year-old church plant of 150 in Charleston, South Carolina.
As many things as she's involved in, it's all done with great purpose and intentionality. Connolly has a clear calling that guides everything she does. I spoke with Connolly on the phone to hear about her calling, what it looks like to co-lead a church plant with her husband, and why she wrote her new book.
Amy Jackson: What is your calling, and how has that molded your work and what you say "yes" to?
Jess Connolly: I love thinking about individual callings. I love personality tests. I love gifting tests. But I think it's a lot simpler than we make it. I think Matthew 28 is where we all find our calling; it's just to make disciples. We're just all supposed to be helping walk other people toward abundant life.
I feel like the specific calling God has given me is to leave my generation more in awe of him than I found it. That's something my team starts off every meeting with, "Are we helping women find more awe in God?" It dictates a lot of what we do. It absolutely has been a good guidebook for us. We really don't want people to be more in awe of our team. I don't want women to be more in awe of my words or my stories. My calling is to help leave my generation more in awe of God.
How does your passion for helping women be more in awe of God translate into your church and what you're doing there?
It's everything. I love writing books, I love travelling to speak, but if I don't have a very vibrant personal, local, private ministry, I feel like it's all for naught. I find that one of the most brilliant ways we can impact other women is to receive the gospel around them. To let them watch us need Jesus, which means letting them watch us sin, letting them watch us have bad days, have weak days, and find hope in him, find favor in him. So that is what a lot of my ministry looks like. The way God has written my life is hilarious—I'm an extreme introvert, and I'm with women from 5 am to 9 pm somedays. But I'm so grateful.