Is Seminary Part of Your Calling?
Sitting at the feet of Jesus might mean getting a degree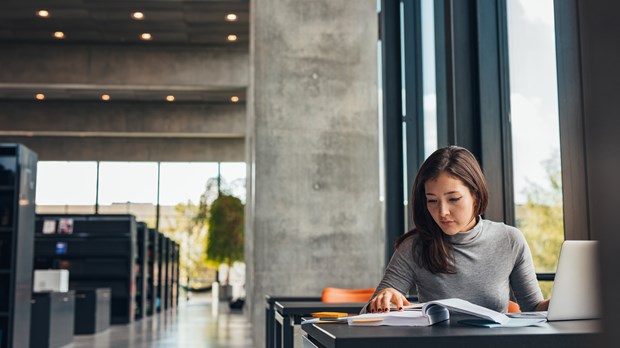 I had zero intentions of ever going to grad school. In my mid-30's, college was a distant memory, and the thought of pulling together enough time, focus, and mental energy to sit down and write a paper sounded like signing up for voluntary torture. "Ugh, school again? No thank you," I blurted out to my friends when the topic of an advanced degree came up. As it turned out, my protests were misplaced. This year, after four and a half years of taking classes on the side while working full-time, I graduated from seminary with a master's degree in theology.
When I stumbled on the degree description online, it felt exactly like love at first sight. My brain, heart, and spirit all lit up in recognition: This is for you. While this wasn't part of my own plan for my life, I see now the threads God was drawing together—moving me from a longtime pew sitter to small-group attender, then into small-group leadership, and then into mission trips and beyond. Seminary became a natural fit for me because God had slowly been shaping me into a leader, with all the patience and care of a gardener with a bonsai tree.
My unexpected theology degree has been better than anything I could have imagined for myself, and it compels me to suggest that if the idea of going to seminary has been quietly tapping at the door of your brain, even if it doesn't quite make sense—maybe especially if it doesn't quite make sense—you should go. Just go. Or, if the thought has never crossed your mind, let it cross your mind. Because while seminary is absolutely not a requirement for God to use you in the world, it cracks open the scope and breadth of how God can use you. It blows apart the limits you might have imposed on yourself.
Whom Shall I Send?
Every woman's seminary story is different. Shannon Dunn is a married mother of two kids under three and is working toward completing a master's degree at Fuller Theological Seminary, while also working full-time co-directing her church's preschool. She has had to take some time off for the births of her children and other busy seasons, which means that it might take her the full ten years the school allows for degree completion. "God's call was clear that I would go to seminary and be some type of pastor someday, but he never gave me a timeline," she reflects. "Being patient is active. I am actively waiting on God's plans for his call on my life to be fulfilled. And if that's not till I'm 50, that's okay. In the meantime, he is maturing me, training me, and preparing me for the future."