Personal Branding, Platform, and Pride-Management
Promoting the message of Christ―rather than ourselves.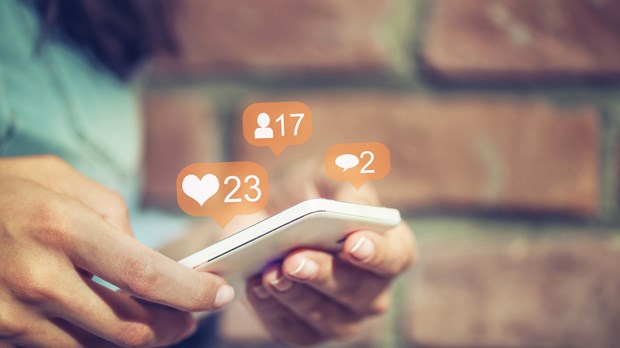 The topics of personal branding and platform building permeated the conversations of a recent conference I attended, including concepts by which Christian leaders can promote their ministry and message. The advent of social media now allows people to engage in ministry faster and with more people than ever before.
When I first started in student ministry, Facebook hardly was more than a site connecting students from a few Ivy League colleges. Most of my interactions with students from high school were by text message or face-to-face, and we advertised church events through bulletins, flyers, and the occasional email. As I continued in my career―and technology advanced―my correspondence with students transformed. Now, there are countless ways to communicate with those whom we are called to minister.
The positive effect of social media for women in ministry is that we have an accessible platform to promote the message of Christ. We can connect and collaborate with those with whom we share the same passion, without having to be in physical proximity to one another. Yet, given this avenue of outreach comes the question: how do we utilize our current platforms to promote the message of Christ―rather than ourselves―as the messenger? Perhaps the answer lies in how we define our personal brand and build the platform upon which we stand.
Defining Personal Branding and Platforms
In a business sense, a brand helps differentiate itself from the competition, and distinguishes its quality from other companies. When customers make choices based upon a brand, the distinction is brand recognition. Similarly, a personal brand is the distinctive way someone desires to be seen by others, often emphasizing their positive attributes, such as their strengths, values, skills, and abilities. According to an article in Entrepreneur magazine, a person's individual brand begins at birth and continues to build through their consistency of actions over time. Your personal brand, however, needs an outlet in order to connect to an audience―a platform―which might include a church pulpit, blogs, social media sites, podcasts, or newsletters.
Just as businesses and people have brands―whether intentionally or not―the church also has a brand. There are some qualities readily distinguishing one particular church from other places of worship―often through the style of music, preaching, programming, and environment within the walls of the church building. Developing a consistent church brand helps the community recognize the general culture and message of the ministry.
As leaders within the local church, we comprise―in part―our specific church's brand, which often contributes to our personal brand. For example, it's assumed a minister on staff member at a traditional, conservative church adheres to the philosophy of the leadership of the church. Akin to a marriage, ministers at churches do not necessarily agree on every topic, although they try their best to demonstrate a united front in public, while discussing differences privately. And, as ambassadors for Christ, we must ensure we are speaking what he has us to say, not simply opinion, conjecture, or political correctness.
The Theology of Branding
We see the concept of branding throughout Scripture. When God made his covenant with Abraham, he promised to make a nation from Abraham's descendants and his offspring would be a called-out people of God (Gen. 17). The descendants confirmed their relationship with God through the sign of circumcision and acts of faith (Rom. 4:11). Later, in the time of Moses, the Israelites confirmed their covenant relationship with the Lord through obedience to the Law (Ex. 19:3–8). Sabbath observance―as well as adherence to other laws―displayed to those outside the covenant that the Israelites were a distinct people.
The life of Christ ushered in the New Covenant, where Jews and Gentiles alike could come into relationship with the Father, through faith in Jesus. Within this new setting, the Holy Spirit sealed the relationship between the believer and God (Eph. 1:13). Jesus asks his followers to remember his sacrifice through the Lord's Supper and show their commitment to him through baptism (1 Cor. 11:24; Matt. 28:19–20). The fruit of the Spirit and observance of the new command of Jesus are now the distinguishing marks of a believer (John 13:34–35).
These Old and New Testament signs of the covenant serve as a brand for the people of God―it distinguishes the believer from those outside of the covenant relationship. Therefore, God's qualitative difference could be measured by the life―or brand―of the believer.
The Application of Personal Branding and Platform
Knowing that our truest identity is as a child of God, sealed with the Holy Spirit, our personal brand should be an opportunity to display this message. As women in ministry in the 21st century, we are blessed to have multiple avenues to live out the change Jesus has made in our lives. Yet, in our pursuit to proclaim the message, there is the temptation to uplift the name of the messenger. Many women struggle with the idea of platform building because of the temptation to build ourselves up in the minds of others. When used with the proper motives, however, a platform is an excellent way to build up the kingdom of God.
I have used these four questions in my own life to help gauge my motives within the context of my own ministry settings:
1. Is how I present myself publicly consistent with who I am privately?
The physical signs of the covenants of God are external expressions of a person's personal relationship with God. As a New Testament believer, my actions are the expressions of the inward change Christ has made in me. Therefore, the person I present to the world should be consistent with who I am in my walk with Christ. When these two are not cohesive, I know I need to make a change.
2. Am I looking to be sent or to be seen?
When John the Baptist proclaimed the coming of God's kingdom on earth, he developed a following of disciples. However, John recognized God's ultimate purpose for him was to prepare the path for the One who was to come after him (Mark 1:7). When Jesus began his ministry, John recognized the necessity for Christ to increase and for him to decrease (John 3:30). This realization led John to urge his disciples to leave him and follow Jesus. We can learn from John's humility as leaders within the body of believers. If there is a time when the focus becomes too much on us as messengers rather than Christ as our sender, a resignation of control may be necessary. When we are sent into the world to bring the Good News, it's the message of Christ that brings life. Prayerful consideration of every ministry opportunity has helped me examine my attitude and motives when proclaiming the message to expand the kingdom.
3. Am I looking for an audience or for engagement?
My original purpose to connect on Facebook ten years ago was to reach the students within my church ministry in a greater capacity. Now, as I interact on Twitter and Instagram, I sometimes am distracted by the number of followers I do or do not have. In these moments, I find it helpful to look at the reason I started engaging in social media. In John 15:12–15, Jesus discusses the importance of love and friendship. If our core interest is kingdom building and development, the way we engage with others should reflect these values. God has given us amazing ways to minister to a particular group of people. Social media allows us to connect to our niche environment. If your story and background allow you to best reach single mothers, God may desire for you to reach more women through an online presence than through the work you are doing at your local church alone. The most important thing is for us to focus on what God asks us to do, rather than simply try to make a name for ourselves.
4. Am I using my platform to broadcast my voice or promote the kingdom?
In any leadership role, we can influence others by our words. The Bible explicitly warns teachers about the dangers of the tongue (James 3). Knowing my words matter, I frequently check myself to determine if what I am saying promotes the kingdom of God or simply declares my own opinions. The English poet Frances Quarles once noted, "Nothing is more pleasing to God than an open hand, and a closed mouth." When I realize the platform on which I stand is a gift and responsibility from God, my own opinion seems insignificant compared to the weight of his calling.
Billy Graham once offered these words of wisdom, "I realize that my ministry would someday come to an end. I am only one in a glorious chain of men and women God has raised up through the centuries to build Christ's church and take the gospel everywhere." When I think I am fighting on the front lines of faith where the apostle Paul, J. Hudson Taylor, George Mueller, and Elisabeth Elliot fought―and I am fighting alongside some amazing sisters of the faith―it gives me confidence in who I am as a minister of God's Word. Yet, acknowledging the finite nature of my platform helps me strive to seek first God's kingdom and to allow everything else to fall into place.
Cortney Whiting is a wife and mother of two children. She has a Masters of Theology degree from Dallas Seminary and over 15 years of ministry experience. You can find out more about Cortney on her blog, Unveiled Graces.