Calling
An interview with gospel singer—and pastor—CeCe Winans Love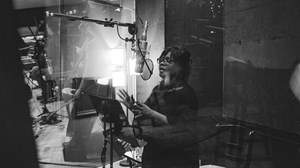 Image: Provided by CeCe Love
CeCe Winans Love is known for many roles. With her family, especially her brother BeBe, she was a longtime fixture in Gospel music before launching a solo career. Now she's a ten-time Grammy Award winner, a wife, a mother, a friend to many, a TV personality, a book author, the subject of a documentary, and a voice of inspiration to generations. We wanted to talk with ...
continue reading
---
Gail Song Bantum turned a love of music into a life of ministry.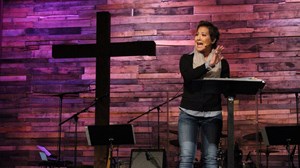 Image: provided by Quest Church
She is a phoenix, rising up out of the ashes.
Try as I might, I can't get this picture out of my mind. I close my eyes. I attempt to quiet my thoughts. Eventually, I turn to Google to expand upon the greater idea of life stemming from death, but still the phoenix appears. Still, she rises, over and over again.
I suppose some people are like this. When faced with the seemingly ...
continue reading
---
Approaching that giant piece of furniture shook loose all my insecurities, doubts, and fears.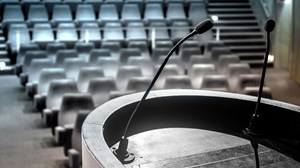 Image: iStock
It was Saturday night, the night before I would give my first sermon, my first real sermon behind a real pulpit in front of a real congregation. Following the sermon, the congregation would vote, as dictated by our polity, on whether to hire me as a co-lead pastor alongside my husband, who had been serving as lead pastor solo for three months.
It was late on a balmy May evening, ...
continue reading
---
Cathy Loerzel founded The Allender Center to help people find healing from abuse and trauma.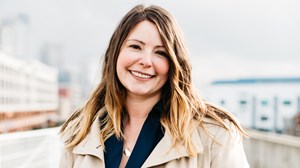 Image: Talitha Bullock
In the battle for restoration and redemption, you want Cathy Loerzel on your side. She is a woman of fierce compassion, an incredibly sharp creative mind, and the will and strength to get things done. She has the sparkle of conviction and ambition in her eyes. She is a force.
Loerzel is the Vice President of Advancement at The Seattle School of Theology and Psychology and the ...
continue reading
---
Understanding your spiritual gifts can help you determine the work to which God has called you.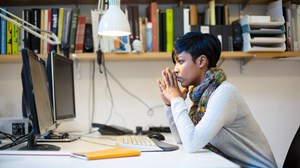 Image:
The New Testament teaches us that God in his grace and power has poured out gifts and roles among his people. In Romans 12, Paul encourages the church community to release and use their gifts: "If it is to encourage, then give encouragement; if it is giving, then give generously; if it is to lead, do it diligently; if it is to show mercy, do it cheerfully" (Romans ...
continue reading
---
A brand-new resource designed especially for you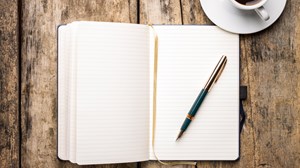 Image:
If you like sneak peeks, we've got a big one for you. In the next few weeks, Gifted for Leadership is getting a modern update to better reflect our mission. I'll post more about the specifics later, but in the meantime, you can get a first look by checking out our brand-new devotional. It includes our new name, logo, and colors, so you can get a peek at the exciting ...
continue reading
---
The day my bubble burst about women in ministry.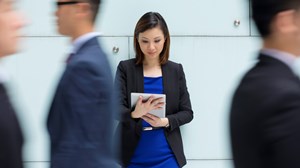 Image:
Being a woman in ministry has its perks—I take particular delight in surprising people. "Wait, you're a minister?" they ask. "But you're so [insert the quality that busted their expectations]!"
I'm an ordained Presbyterian minister, and I come from a tradition and a family where this is relatively unremarkable. Both of my parents ...
continue reading
---
Just because you feel like a failure doesn't mean you weren't called by God.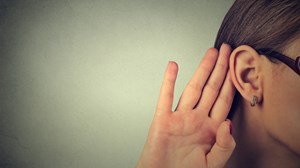 Image:
I first stepped on African soil nine years ago. I traveled to Ghana, West Africa, for a short-term mission trip, and my heart was changed forever. After my amazing experience, I longed to be a full-time missionary. When the timing seemed right, I left my career, sold my car, gave away most of my possessions, and moved to Ghana. I loved every second of being a missionary, I ...
continue reading
---
Five steps to become a healthy minister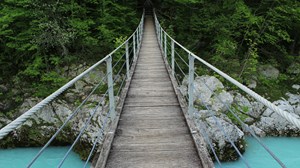 Image:
When did you know you were called to ministry?
Maybe it was one of those lightning-bolt moments that changed the way you see yourself. Or maybe it came to you through a slow building of conviction you can no longer ignore. Perhaps it was through a life-changing conversation or a quiet nudge in a corner of your mind. Maybe it's simply that you experience tremendous joy ...
continue reading
---
Is it possible to balance two full-time callings?
Image:
I have two major callings on my life: motherhood and ministry. Navigating these callings simultaneously can be challenging to say the least. Most days I feel successful with one and a failure with the other. Then there are days where I feel I have failed miserably at both. So on those rare occasions when I feel like I can maintain that delicate balance, I celebrate.
As a little ...
continue reading